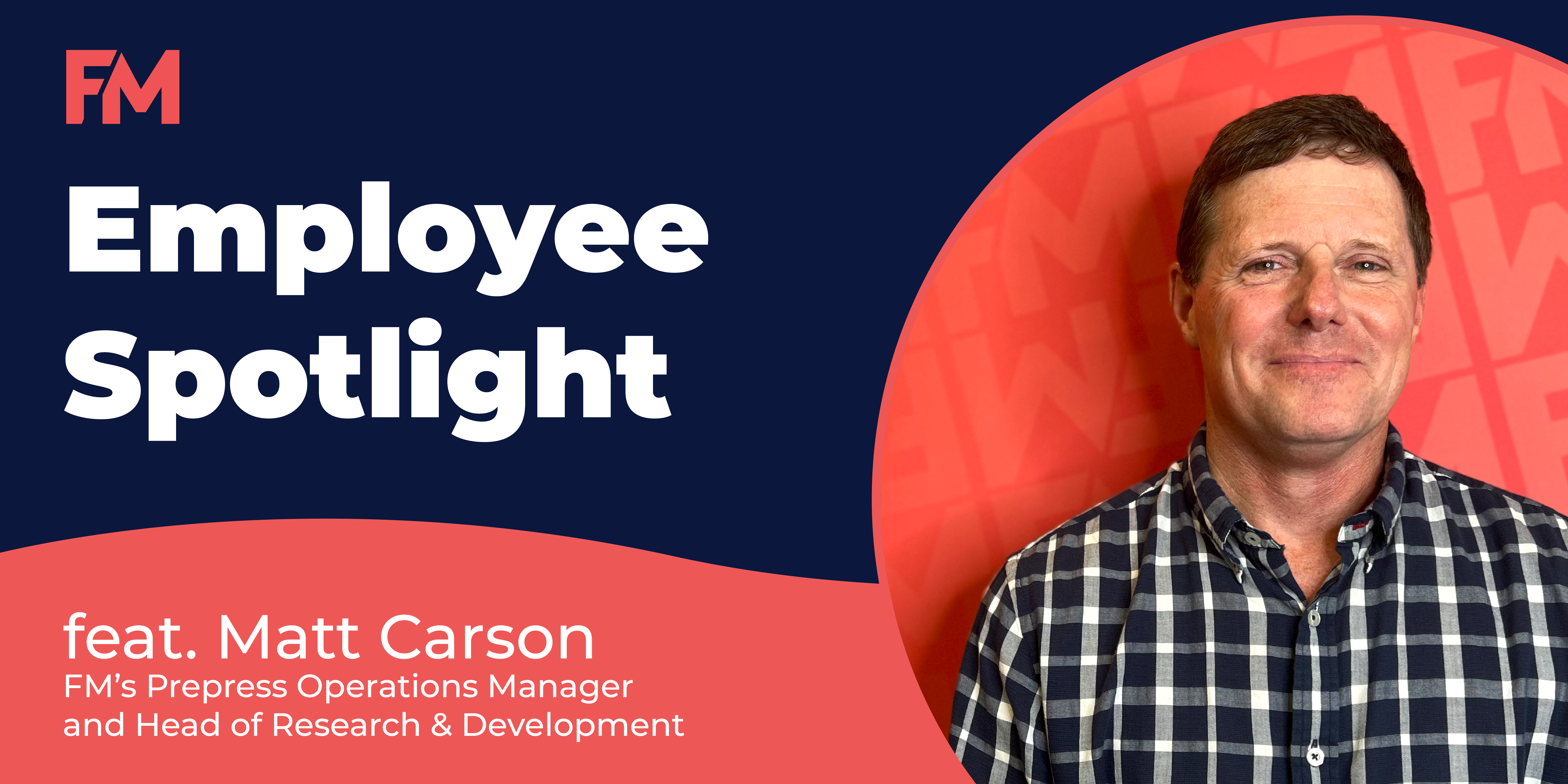 Meet Matt, FM's Prepress Operations Manager and Head of Research & Development in Gordonsville, VA.
Matt comes to FM with 33 years in the printing and publishing fields, owning his own publishing company and a commercial sheet-fed printing operation. He's consulted for Adobe Systems, Quark, and Luminous Color and has been a member of the Apple Developers Group. Matt is widely regarded as an expert in color theory and printing/prepress systems and has lectured nationwide.
He was attracted to FM because he knew he could have an immediate impact on the quality of the products we produce and our operational efficiency. Matt now manages the front end of our production process, shepherding all incoming artwork through preflight, layout, and screen generation. As head of R&D, he is charged with mapping the future of FM – the products we will sell and how we will produce them.
What struck Matt the most about FM was the culture. "Everyone was genuinely nice, and I was made to feel immediately at home. At age 55, I like to think that FM is the last place I will ever work."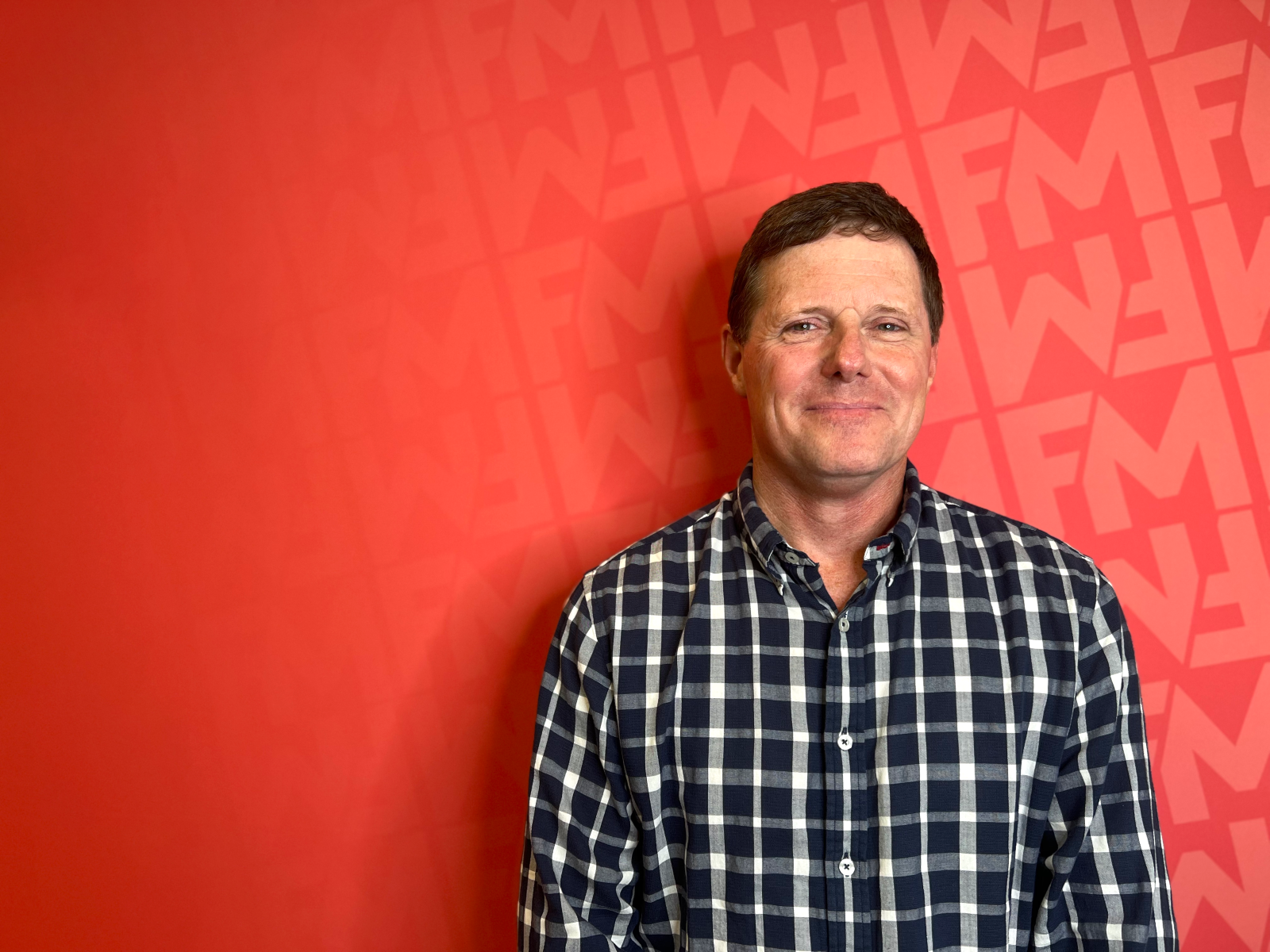 How would you summarize what you do? What does your daily routine look like? What's the day-to-day of your role like?
On an average day, I check in with our large preflight and layout teams that work remotely, ensuring that orders flow through the facility in a timely and efficient manner. In-plant I am running our screen production department which operates 20 hours a day. There's never a shortage of things to attend to!
On the Research and Development side, I focus on next-generation product testing and in-plant expansion. We have added direct-to-film technology and are continually looking to integrate or create new technologies that add value for our customers.
How does your current job compare with the previous jobs you've had?
Screen printing is a different animal than offset printing for sure, but fortunately, there were enough similarities that I was able to get up to speed quickly. Maintaining schedules, managing labor, and controlling costs are inherent in any printing operation and are areas that I excel in. I had grown accustomed to being the CEO and now I report directly to one. It has been different but very positive.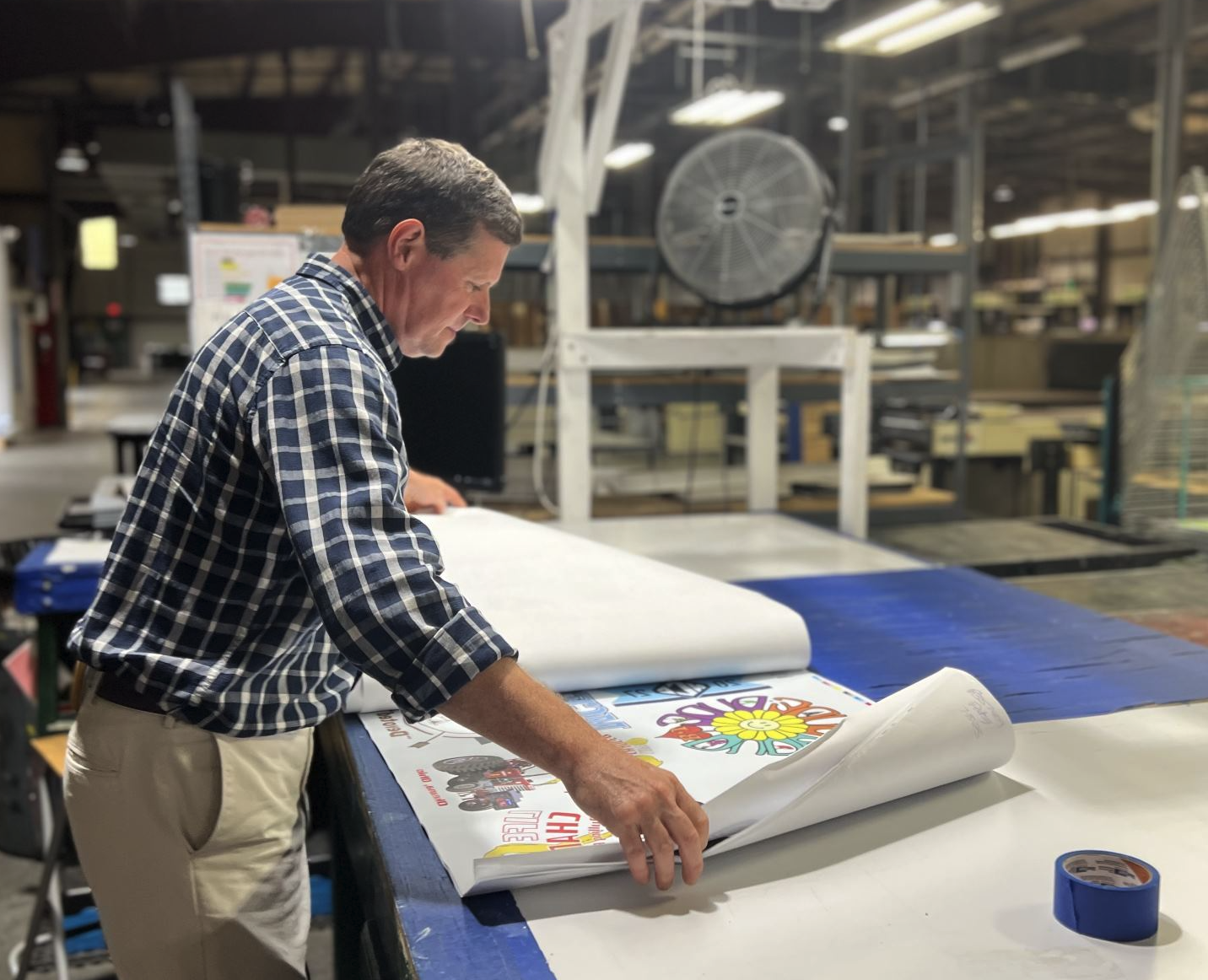 What has your experience been with our company culture?
Overall, the people I deal with are awesome. I came here and immediately saw improvements that needed to be made. Everyone was gracious and open to hearing my thoughts and ideas. I've felt at home here since day 1, and that was April 1, 2020, during the height of COVID.
Which work benefit or perk is your favorite and why?
We embrace a remote workplace when possible, and that flexibility creates an enjoyable work-life balance. One of my divisions operates two shifts spanning 20 hours so an 8-5 workday isn't always possible.
I'm building a new home and the company has been gracious in allowing me the flexibility to attend to that.
Tell us the most significant project you've handled and how it has impacted our company.
I came here as a pre-press manager over preflight and layouts. I then took over our screen-making process. Of all the changes we have made, solidifying our screen-making process has been the most transformative for our company. I have continued to add job responsibilities, including being put in charge of Research & Development. There are a ton of growth opportunities here.
What's the most exciting thing you are working on right now?
I am working on the next evolution of FM and overseeing expansion within our Gordonsville facility. The future of FM is coming and it's exciting.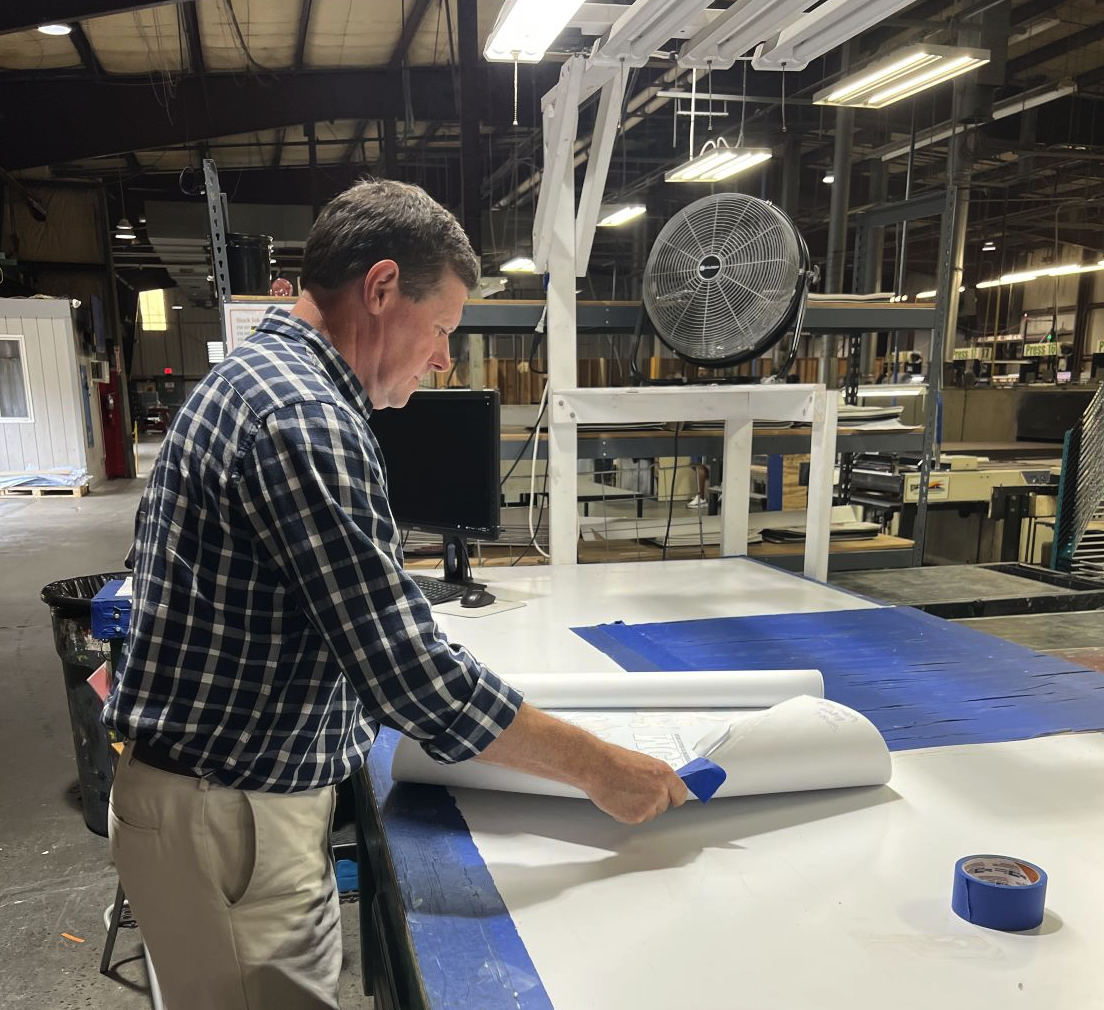 Who inspires you the most within our organization?
The person who inspires me the most is (FM's VP of Marketing) Nathan Anderson. He is so bright and knowledgeable and has a very calm demeanor. I love his approach. He lives this business and I have learned so much from him.
What's the best advice you can give to someone who wants to work for us? What skill do you think everyone should learn?
BE PRESENT AND ACCOUNTABLE. You cannot add value if you are not here.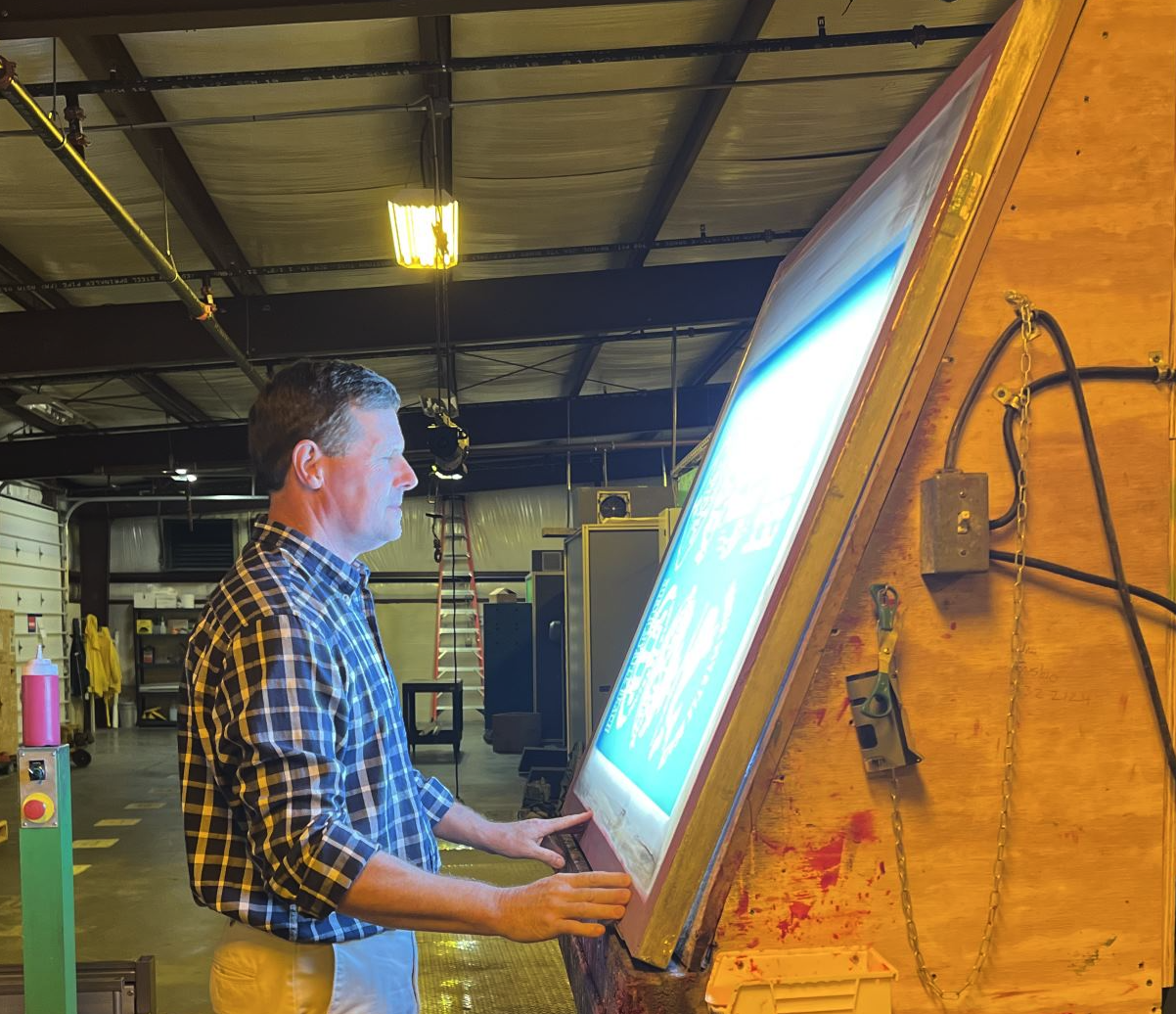 What methods do you use to stay motivated and focused?
I live my life by two mantras:
1) If you're on time, you're early. If you're late, you are still on time.
2) 99% = 0. If it's not all right then you're doing it over.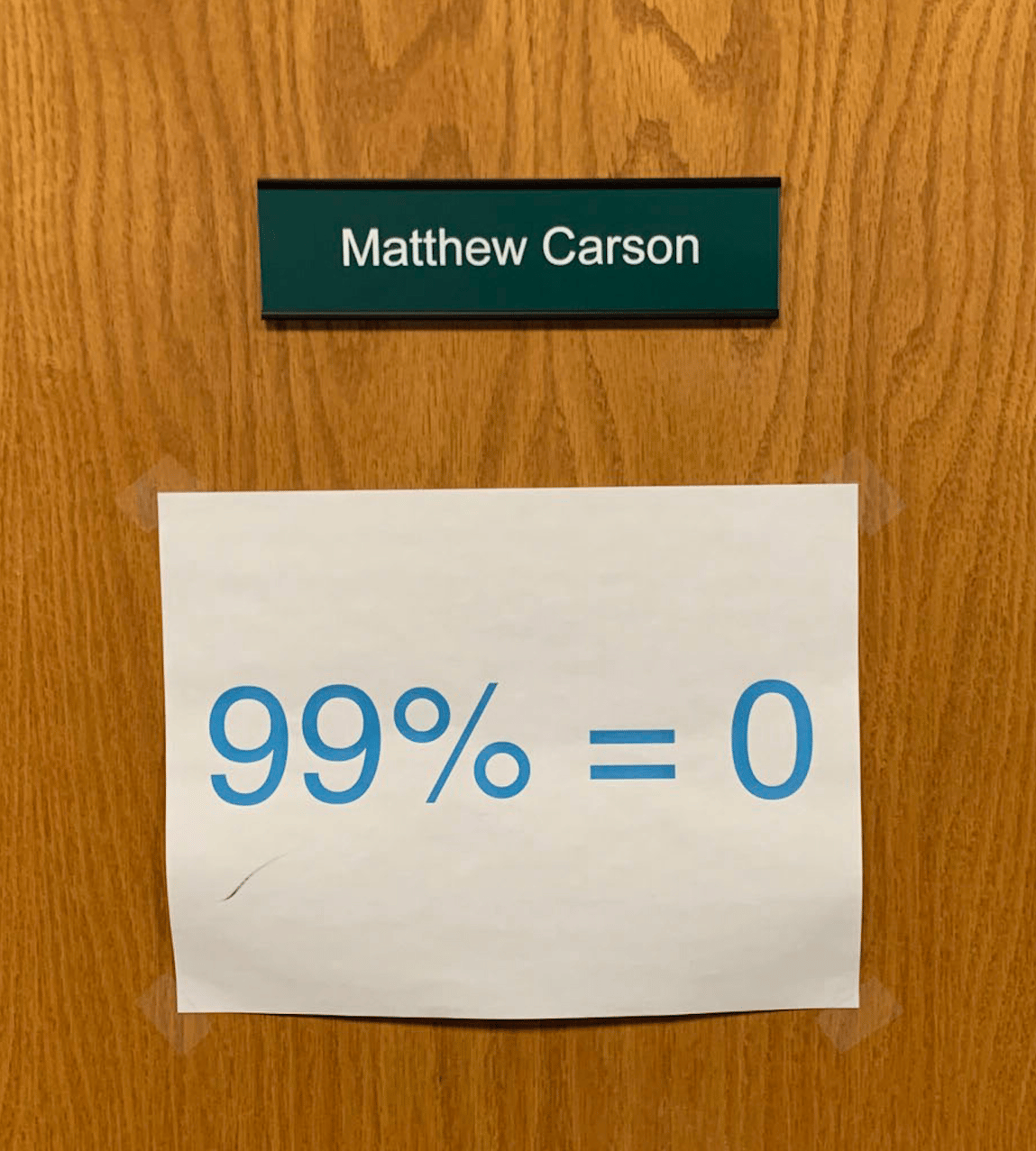 What techniques help you stay organized and productive?
In my publishing life, I've produced a thousand titles in 33 years and have never missed a deadline.
Comprehend the job before you, plan effectively, be dedicated, and remember that tomorrow's opportunities are earned today.
There is always someone else out there who can do it on time and cheaper. Do not expect second chances with customers. Don't expect loyalty...earn it. Hopefully, at the end of the day, you have delivered a quality product on time and on budget and that gets you the next opportunity.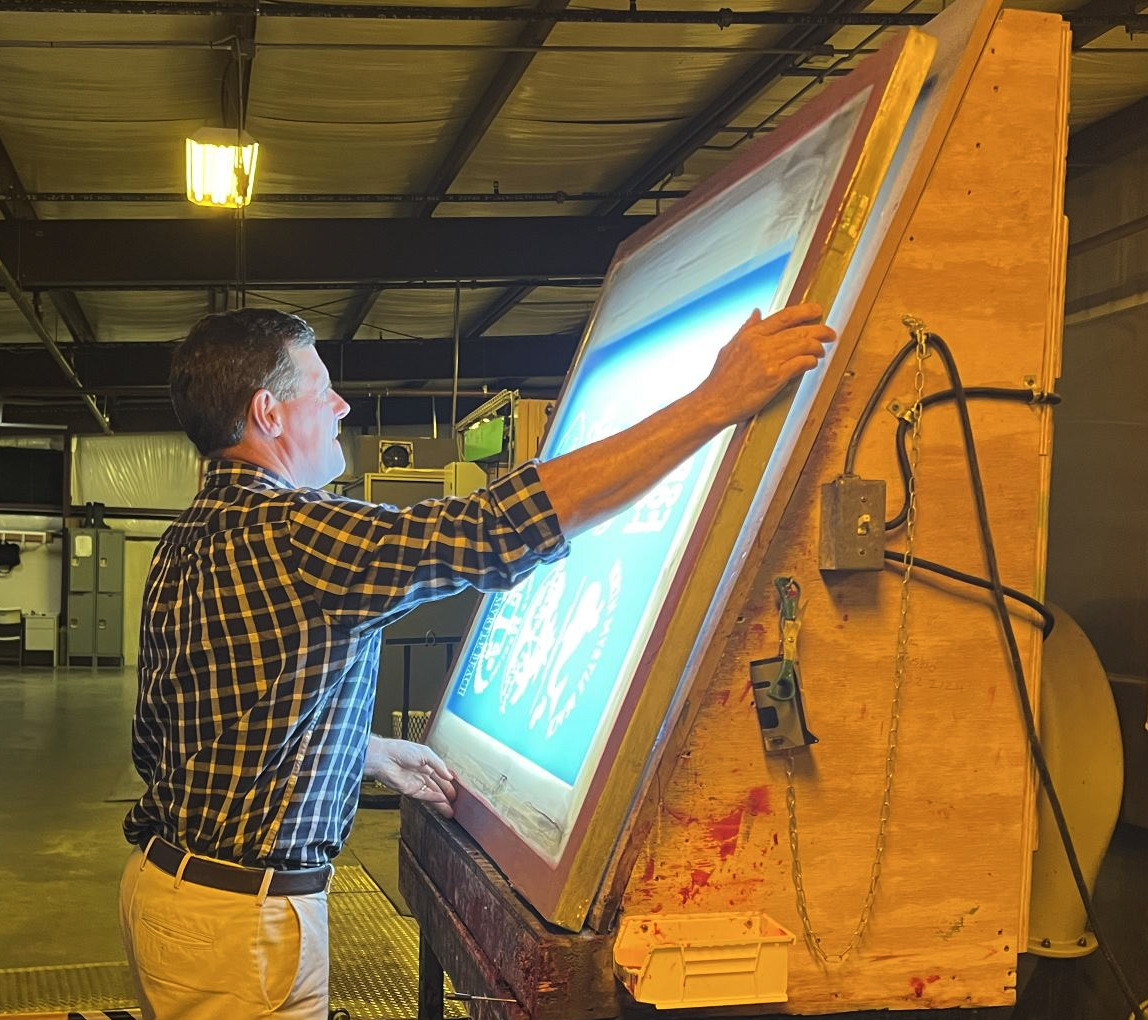 What do you do outside of FM?
I'm an avid runner, golfer, and skier.
What's something surprising that not many people know about you?
I had the opportunity to be in the water-skiing show at Kings Dominion theme park but turned it down.