Meet Bart, FM's Continuous Improvement Manager in Gordonsville, VA.
Bart has been with FM since November 2021 and comes to FM with a unique and diverse background. Bart served in the Army Reserve for 10 years as a Transportation Officer. He went to seminary and served in a local church for a few years. When the family grew, he transitioned to part-time ministry as he began to look for something new. He tried different fields and felt the most at home in manufacturing, where he got to use his math aptitude and people skills. Bart learned how to analyze manufacturing processes and became a Lean Six Sigma Black Belt while at the national food manufacturer Ukrop's Homestyle Foods.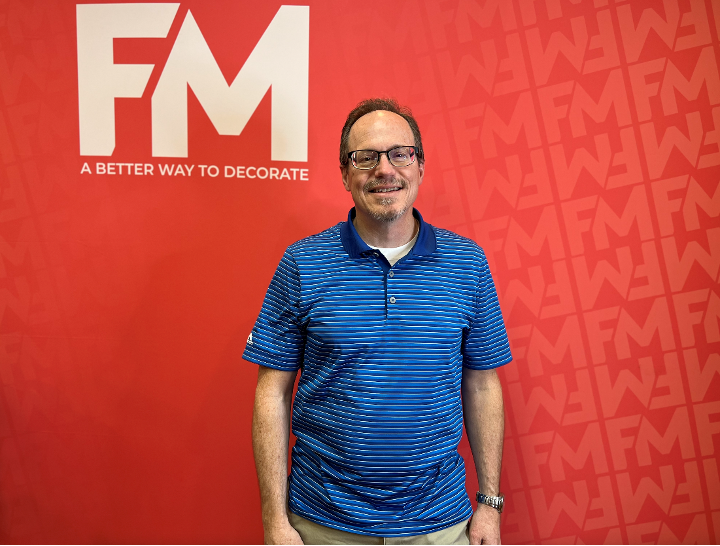 Day-to-day:
On a day-to-day basis, Bart's projects relate to time studies, speed, reducing cost, and making sure those efforts do not detract from, or possibly enhance quality. A recent focus has been workplace organization, known as 6S. Bart conducts training and has worked with the team to implement various organizational tools. He really enjoys the teaching part of his role. Bart also helps mentor other CI team members both in Gordonsville and in FM's New Jersey location.
Currently working on:
Most recently he's been helping FM improve our audit response and corrective action implementation.
The company has had audits before and made corrections, but we're in a new era of customer expectations. Customers want to see everything and know everything, and we are expected to follow industry-standard guidelines and be able to respond appropriately when we need to adjust.
Fun facts:
When Bart isn't at FM Expressions he spends time with his wife, KK, to whom he's been happily married for 33 years. "KK is my secret sauce. We have 3 children, all adults and on their own, and our oldest has 3 children. Visits with those grandchildren are always a highlight."

Bart is involved in the church; he also helps facilitate an autism support group and looks for ways to advocate for the autistic community. Bart is happy to be a Virginian but spent 5 years in New Orleans where he completed grad school. Bart credits New Orleans with a lot of favorites in his life: his NFL team, Cajun and Creole foods, and his wife!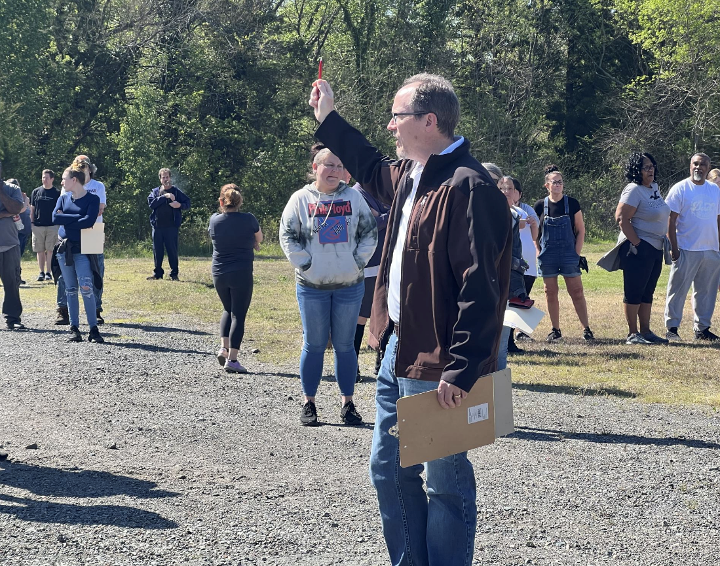 Favorite podcast?
My favorite podcast, Autastic, is comprised of two comedians who have autistic relatives. They share their experiences and aren't afraid to laugh at their situations. It helps to add some joviality to an often-difficult family challenge. I also get a lot out of the Robinson family (of Duck Dynasty fame) discussing the Bible and telling hilarious family stories on Unashamed.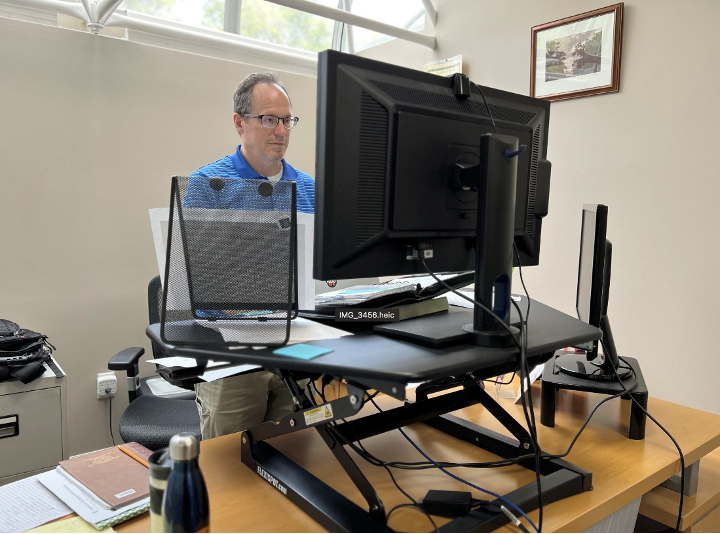 What makes you want to stay at our organization?
When I was interviewing, I was so impressed with [Director of Heat Transfer Ops] Carrie and [FM CEO] Scott's commitment to continuous improvement; they're more than willing to use the tools and industry-proven methods to achieve it.
What's unique about working for our organization?
I really appreciate FM's commitment to honesty and ethics. There's nothing going on under the table and that makes me very comfortable.
We're all empowered to speak and improve.
I appreciate our brainstorming sessions, and that ideas are asked for and treated with respect. When you respect someone enough to hear their idea, you're more likely to get the next idea and the next idea after that. We have great team members with great skills - I need to hear from them. At FM, ideas don't get trashed, we write it on the wall, review it, and then make a team decision whether to go forward with it.
What do you like about our company culture?
Ethics and transparency are important aspects; I think they make a difference.
Can you tell us a few details about the favorite part of your job?
Being on the floor with people! I have also enjoyed the flexibility that I've been given with the position.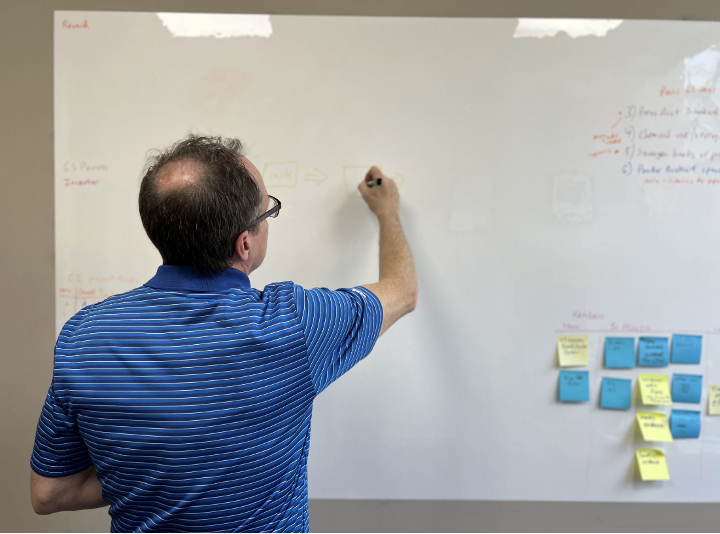 Who inspires you the most within our organization? What things stood out for you about our management team?
I reported to Scott at first and now to Carrie. Their openness and clarity and willingness to discuss a situation when I wasn't quite getting it, or I simply failed to produce what's expected – it's given me confidence about this being a place where I can function. The bridge is built enough that when I'm in trouble I can call and count on them.
What's the best advice you can give to someone who wants to work for us?
So many people at organizations believe that their organization is unique, and yet I'm finding that many organizations have similar struggles. I think it's important to not use that as a cop-out. Let's understand where we are and where we want to be and analyze the gap in between.
My advice for everyone to think in terms of "WE"— I almost correct folks when they say "y'all" – referring to leaders as on a separate island.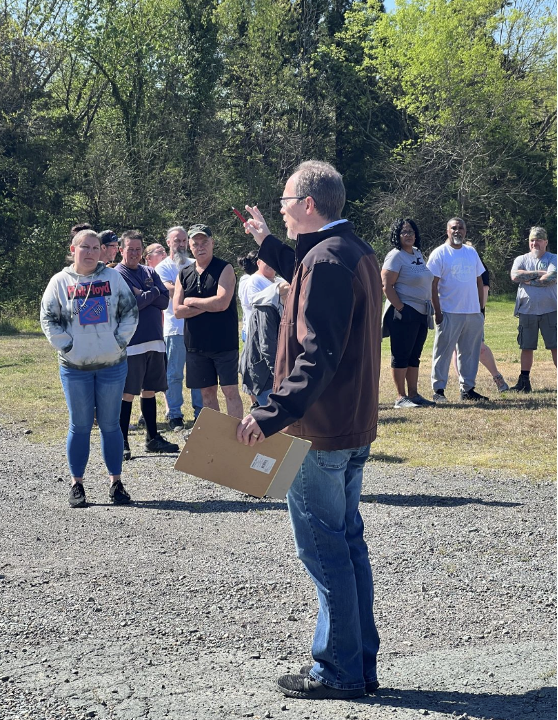 What methods do you use to stay motivated and focused?
I look at the current state, problem areas, and pain points; process mapping is the key layout of the possible future state of improvement. I also use a standing desk and often walk to the floor to see production when I get "wrapped around the axle" on an office challenge.
What are some of your favorite local spots to visit?
Shenandoah National Park is a family favorite, and it's always great to get back to the grounds at UVa. Walking around on the Corner is a great piece of nostalgia for me.
What's something surprising that not many people know about you?
Most people don't know I was a radio announcer, waking up listeners in New Orleans during their morning drive!