Heat presses are a key tool for any custom t-shirt business, but they can be expensive, especially if you're just starting out. If you're looking to get a good deal on a heat press, check out this buying guide here for a few tips to help you save money: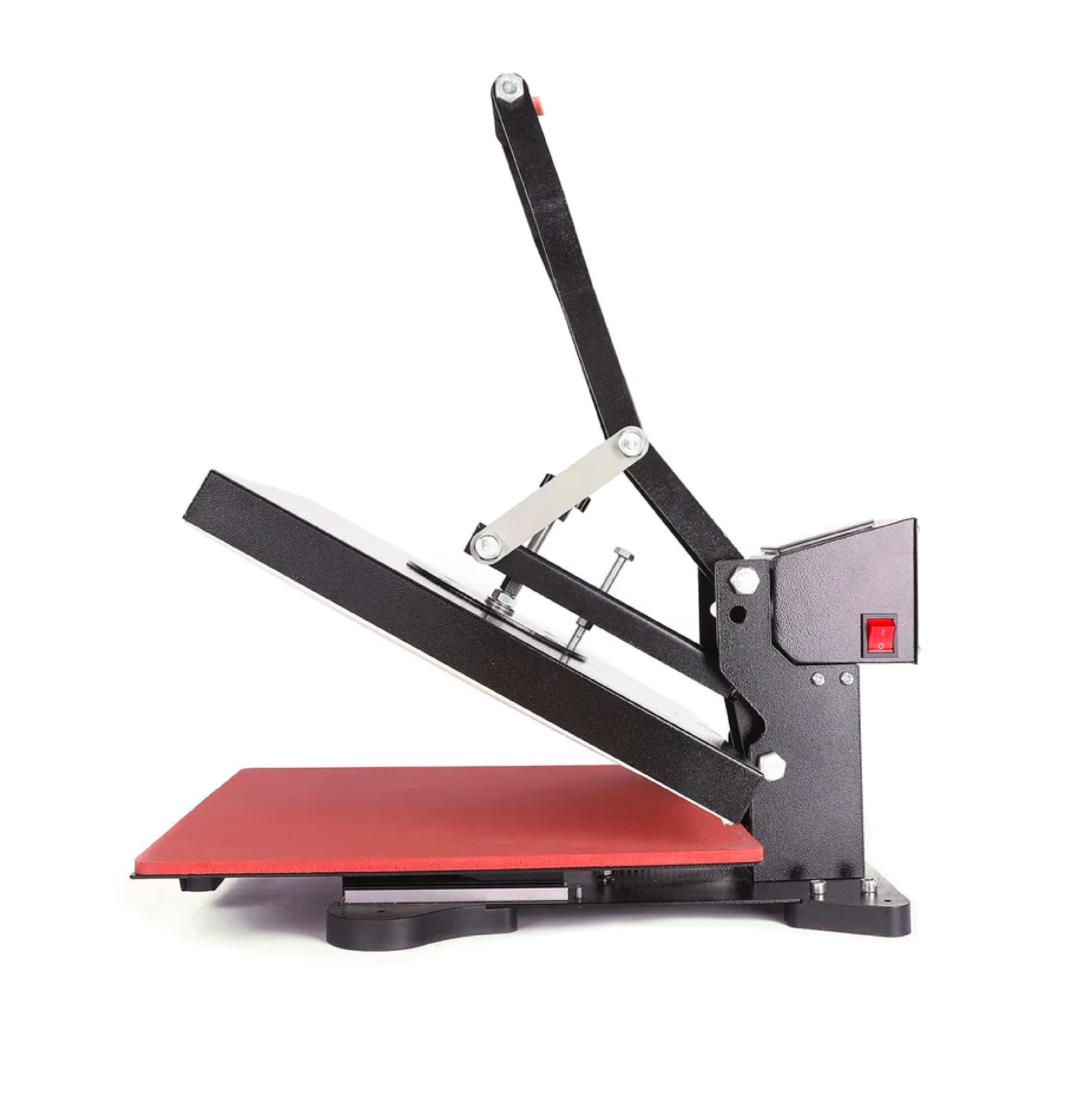 Shop around: There are a few different types of heat press on the market so, don't just settle for the first one you see. You may want a swing-away heat press. Then again, you may want to purchase a clamshell heat press. Take your time choosing a heat press. Most people starting out begin with a 15 x 15-inch heat press, but this may be too small for your needs. Learn how presses work. Understand their heating elements, heating plate, and pressure adjustments beforehand. Be sure to shop around and compare prices from different retailers. When finding the perfect heat press, look for deals, discounts, and sales that can help you save money on your purchase.

Consider used equipment when buying a heat press: While it may be tempting to buy a brand-new heat press or larger heat press, you can save a lot of money by purchasing a used one. Craigslist and Facebook marketplace are great places to look locally. Just be sure to do your due diligence and check the condition of the heat press before making a purchase.

Look for bundle deals when buying a heat press machine: Some retailers offer bundle deals that include a heat press and other equipment like cutting machines. These deals can be a great way to save money, especially if you're just starting out and need to purchase multiple items.

Negotiate at a trade show: Don't be afraid to negotiate the price of a heat press, especially if you attend an industry trade show. No exhibitor wants to ship a heat press to the next show. If you find an exhibitor who is willing to budge on the price, it could mean big savings for you.

Look for financing options: If you can't afford to pay for a heat press upfront, you may be able to find financing options that allow you to pay for it over time. Just be sure to read the fine print and understand the terms of the financing agreement before signing on the dotted line.
By following these tips, you can save money on your heat press and get a good deal on the equipment you need to start your custom T-shirt business. Just be sure to do your homework and compare prices to ensure that you're getting the best deal possible.