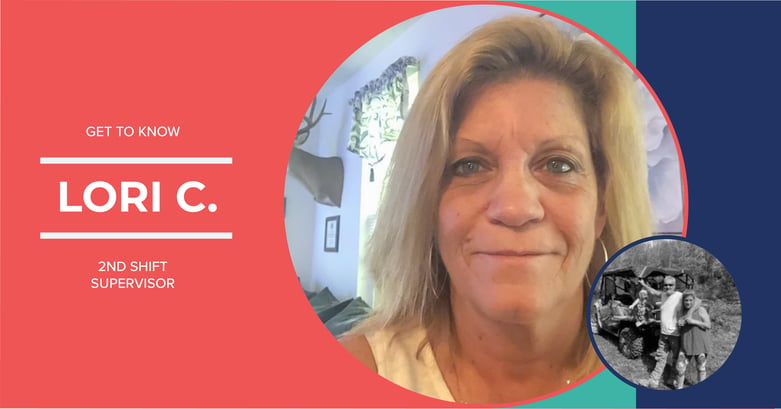 Meet Lori Clements, the 2nd Shift Production Supervisor at FM Expressions - outside of work, she enjoys spending time on the water, boating, and quality time at home. You can also catch Lori running away from snakes and toward cheesecake!
Q: What do you do at FM Expressions?
A: I'm the 2nd Shift Production Supervisor. I also run and send out the reports each night.

Q: What do people come to you for help with?
A: Operators will come to me with questions on the quality of the job they are printing. I enter reprints needed for those jobs. I also answer any pay/administrative questions.
Q: What energizes you at work?
A: I love getting an issue resolved! I try the best I can to get something to a customer with the best possible quality.
Q: How long have you been working here?
A: I've been employed by FM Expressions for 3 1/2 years!

Q: What does your day-to-day look like?
A: I work closely with the production team employees, completing administrative paperwork, ordering press supplies, attending daily production planning meetings, and tracking priority runs.

Q: How do you prefer to start and end your day?
A: I always start my day with coffee! I like to end my day feeling like I accomplished what I wanted to that day.

Q: What's your go-to karaoke song?

A: Give Me All Your Lovin' by ZZ Top

Q: What's something you saw recently that made you smile?
A: My dog waits at the window each night for me to get home from work and runs circles around me when I come through the door.


Q: What's one thing most people don't know about you?
A: I have 4 children.

Q: What's your most-used emoji?
A: 🤣 Rolling on the Floor Laughing