Throughout the month of March and Women's History Month –
FM Expressions is highlighting our very own women leaders in screen printing!
Join us as we celebrate and recognize these outstanding women leaders making a difference daily at FM – showing us authentic leadership, responsibility, and community in our industry.
Meet Carrie Terwilliger. FM's Director of Heat Transfer Operations.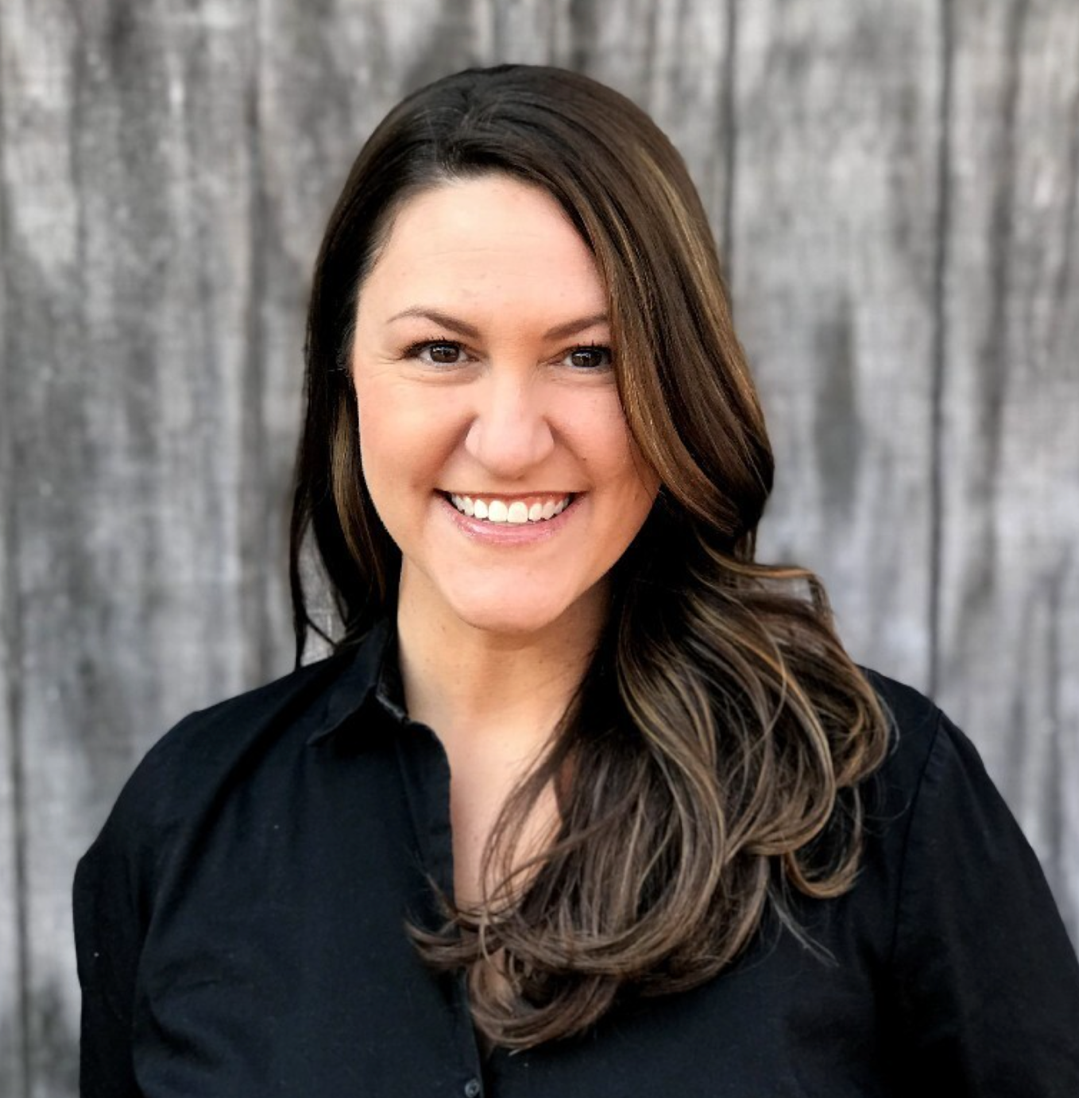 Carrie has been with FM for 14 years. Over the last 14 years, Carrie has played an integral role in building one of the largest screen-printing operations on the East Coast. In 2021, our management team acknowledged her as the company's MVP for her resilient leadership.
Carrie is a graduate of the Rochester Institute of Technology. Her printing carrier began in commercial offset printing, but she quickly embraced screen printing heat transfers. Her operational experience ranges from running a 21-sheet-fed printing press operation to 16 automatic direct screen-printing presses. Over her career, she has crossed over to the operation's commercial side, serving as a Key Account Manager for the company's most significant clientele. Her experience includes work in IT business systems setting up web-to-print technology to manage operational workflows. She was General Manager at FM's New Jersey facility, Business Systems Manager, Enterprise Key Account Manager and most recently she became FM's Director of Heat Transfer Operations.
Carrie's biggest lesson she's learned throughout her career is the importance of continuous improvement. Carrie has a track record for identifying talented team members and equipping them to accelerate their career paths. Her mentorship of our supervisory team has resulted in meaningful improvements in morale, waste reduction, and productivity. She has empowered a team to lead and fostered a culture of mutual accountability.
Carrie says, "It's been a gift to have worked in many different areas in the company and to have a broad understanding of the business for internal and external customers." Carrie has always been customer focused. If she is at an industry event, you can find her surrounded by brands who are trying to push the envelope of their decoration capabilities.
Growing up as an athlete, playing soccer greatly impacted her life and translated into her career. Carrie is a true team player who always thinks about what track and imprint she will leave behind and strives to leave a great legacy.
Outside of FM, Carrie loves to spend quality time with her partner Mike and their two girls. Her family is very active in hockey and all sports. Carrie is also active in her community and part of her town's Green Team, where she manages the community garden and loves to take care of the chickens.
Carrie is passionate about helping people and spends a lot of her free time volunteering for an organization that is dear to her heart, Families 4 Families, www.families4families.com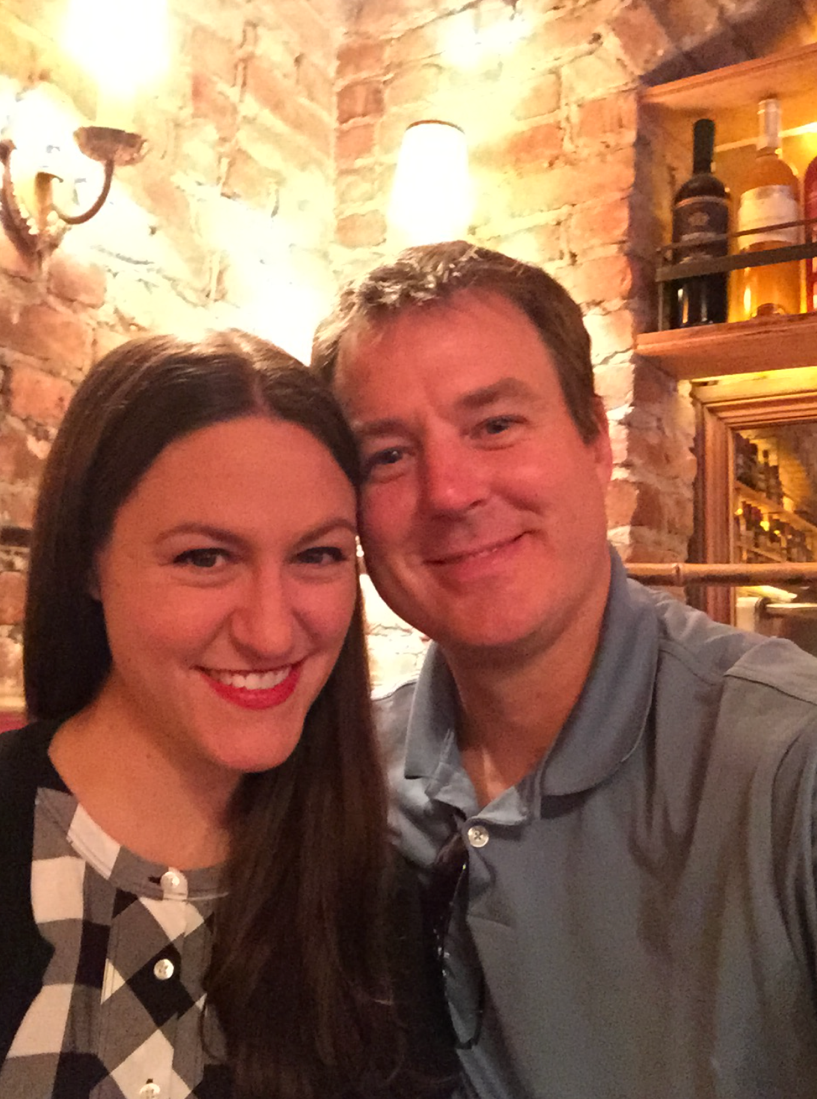 Carrie & Mike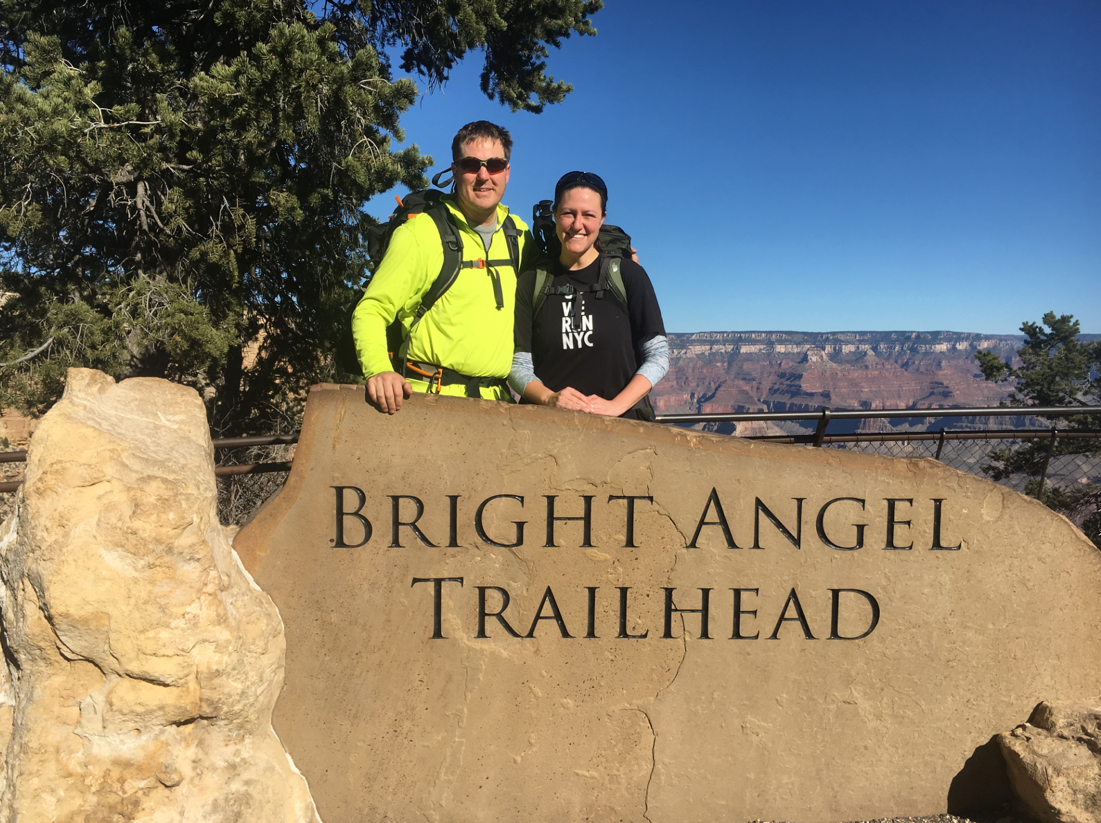 Carrie & Mike (hiking the Grand Canyon rim to rim)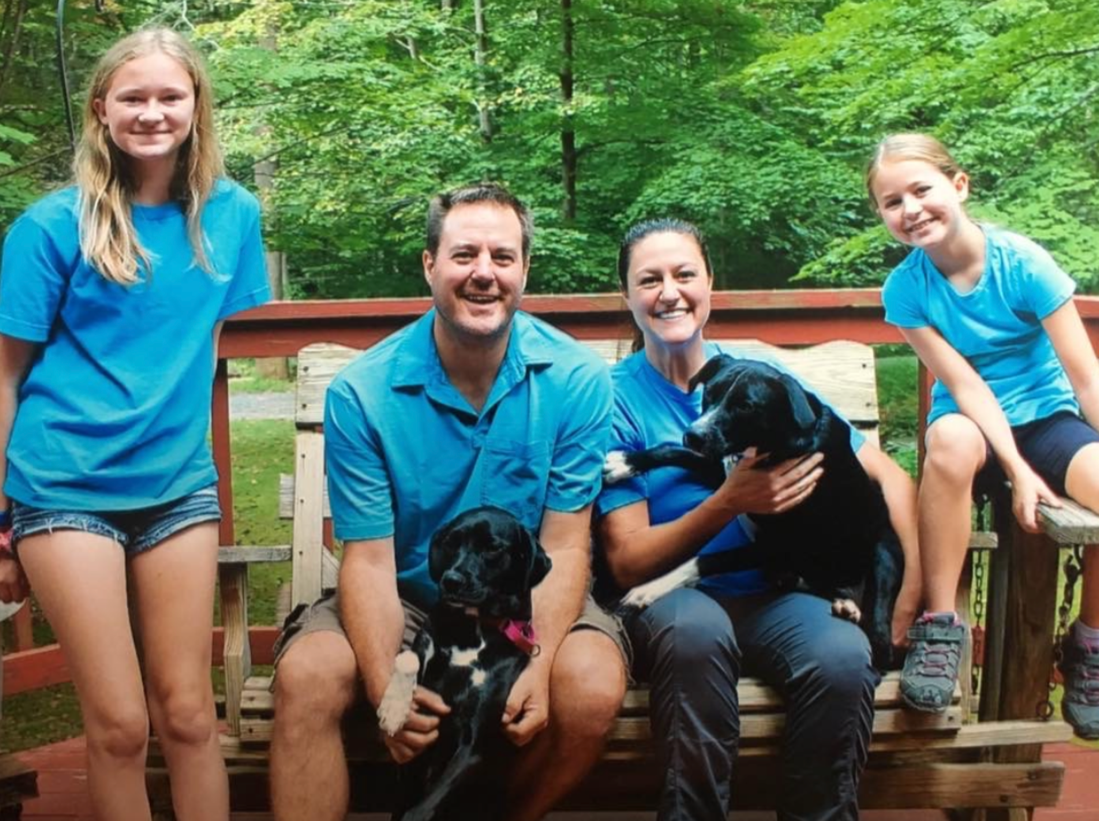 Jessica, Mike, Carrie, Brooke (Kylo & Rocket)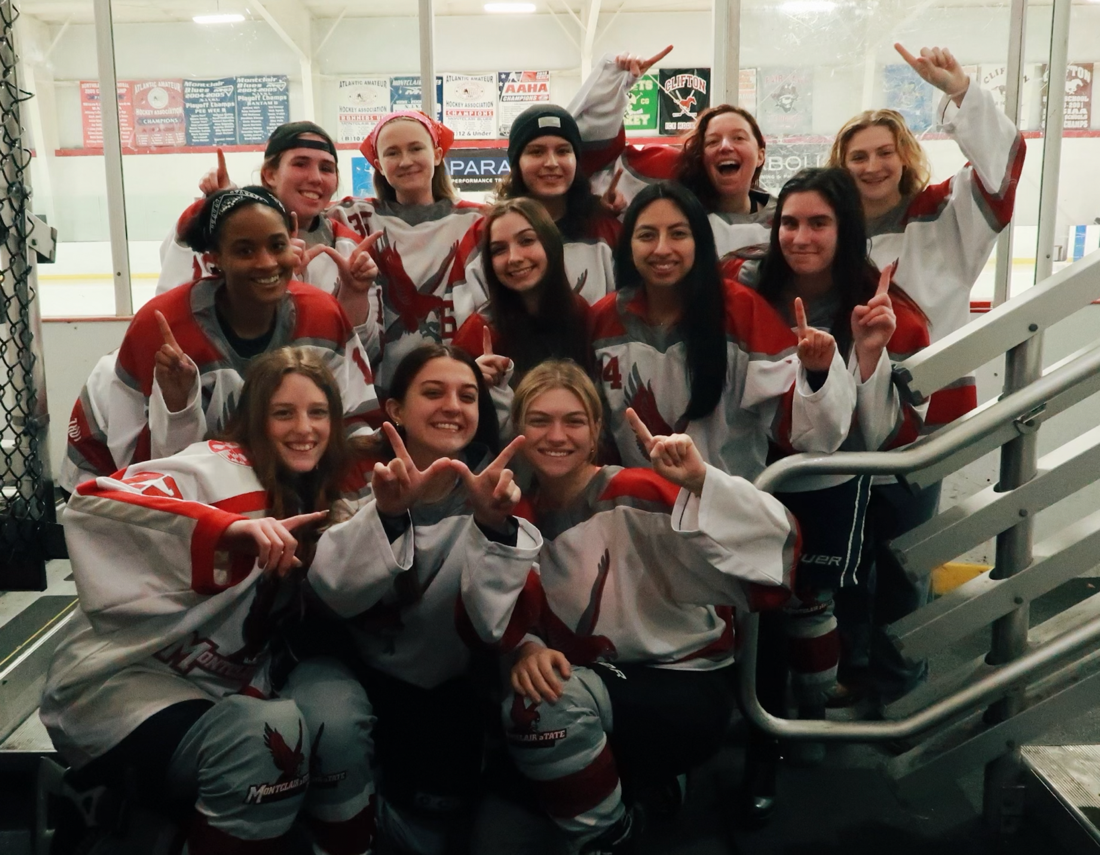 Jessica (18, in red bandana) Freshman at Montclair State University, with the MSU Women's Ice Hockey Team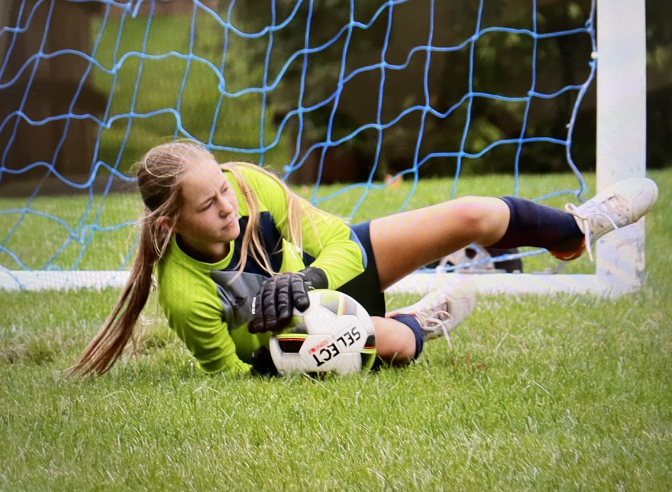 Brooke (14) Following in Carrie's footsteps as a goalkeeper in soccer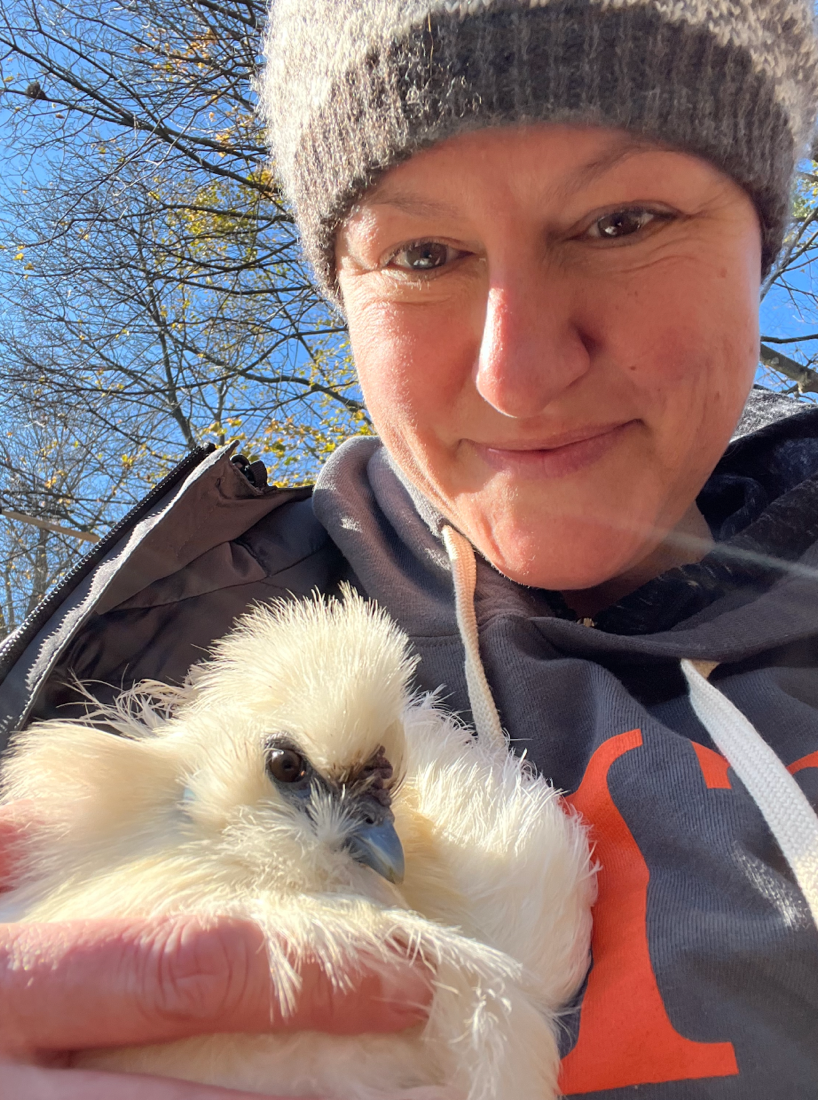 Carrie and her chicken, Blanche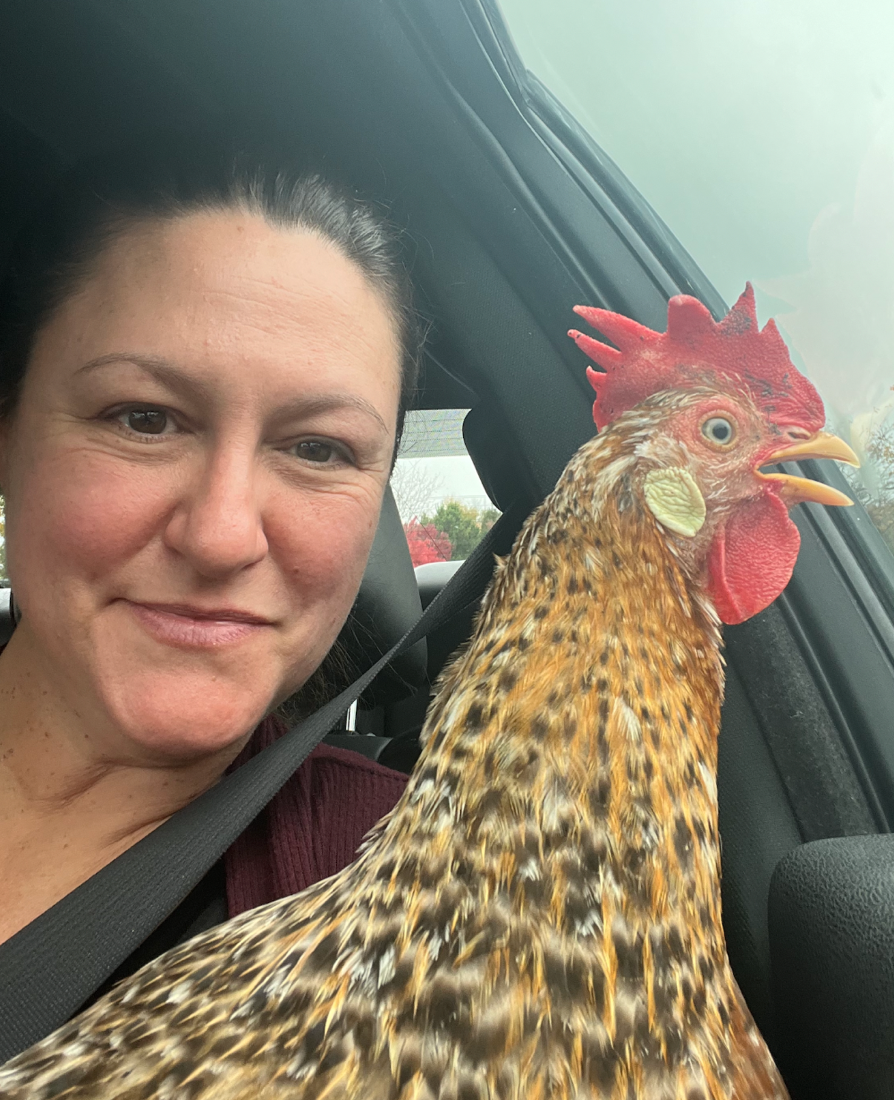 Road trip with Sunny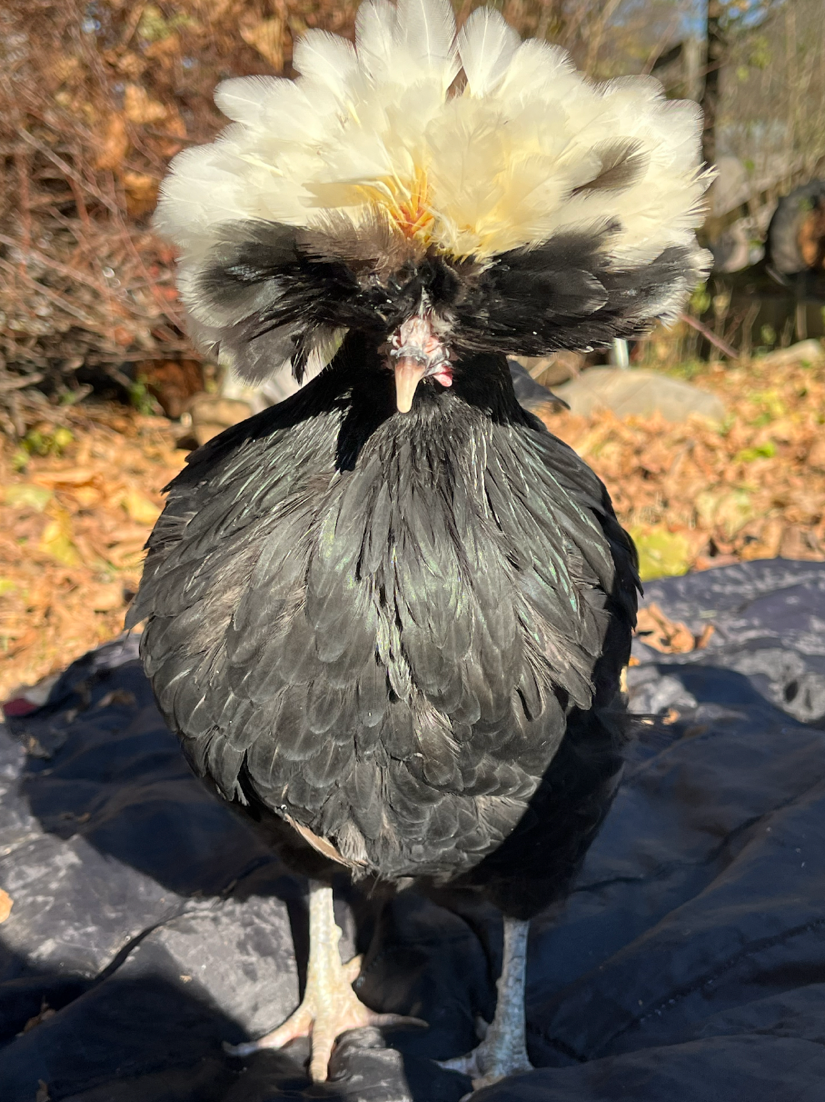 Cotton (she thinks she's one of the dogs)
What is it like being a women leader at FM Expressions?
My heart is full. My time at FM has been both a wild ride and a labor of love. It is my honor to help support our amazing team members on our journey to serve our customers.
What does women's history month mean to you?
Women's history month is a time to show gratitude to all the women before us, that paved the way for the opportunities we have today. It is a reminder to acknowledge that the work is not over and that we must continue to be vigilant to ensure continued opportunity for our daughters and their daughters.
How has a mentor impacted your life and/or career at FM Expressions?
There was a time in my career when I wrote an email with the subject line "Put me in coach!" I am grateful that Scott and our leadership team trusted me with the opportunity to step up to the plate.
Tell me the importance of mentorship for women and girls.
Few things can have as much impact as the support of a mentor. For people in positions of influence (both women and men), I believe it is our responsibility to intentionally sponsor and engage with upcoming, talented team members of diverse backgrounds. It is an essential part of career advancement and professional development.
How can we better support women in screen printing?
Engaging with team members at all levels of the organization is so important. For so many women, like me, confidence comes with experience. Encouraging team members to stretch out of their comfort zones and take on new challenges and responsibilities is a key step for growth.
Who is a woman that inspired you at FM Expressions and why?
I could, quite literally, write a book about the amazing women that work at FM. It would have chapters about women that have fought through the darkest of times and overcome incredible adversity. It would have chapters about resilient women working hard to build a better life for themselves and their families. It would have chapters about bright newcomers, developing their skills, and reaching for the stars.
I am inspired EVERY DAY by so many of the women at FM there are too many to list, but I have a sneaky suspicion they already know how I feel about them.
Tell me your favorite quote.
"Fight for the things that you care about but do it in a way that will lead others to join you." – Ruth Bader Ginsburg
When Ruth passed it was a pivotal moment in my life. This is when I decided to commit a portion of my free time to an organization and charity.
I had just finished reading her biography and a lot was going on in the world creating a lot of anxiety. I recognized at that point in my life I wanted to do more. I really thought about my legacy.
Who is your favorite female artist?
Heather Layton. My sister and I grew up with the Layton sisters in Mahwah, NJ and we spent lots of time together on Loon Lake up in the Adirondacks as kids. I didn't know Heather as well as her sisters, but I've followed her artwork throughout her career. Her work touches my heart and inspires me.
http://heatherlayton.com/
Are you listening to any good woman-produced podcasts right now?
I am more of a Ted Talk kinda gal. I'm a big fan of Brené Brown. If you haven't seen her Netflix special, I highly recommend it: Brené Brown: The Call to Courage.
Here's one of her Ted Talks:
https://www.ted.com/talks/brene_brown_the_power_of_vulnerability/comments
Who is your favorite female historical figure?
Justice Ruth Bader Ginsburg.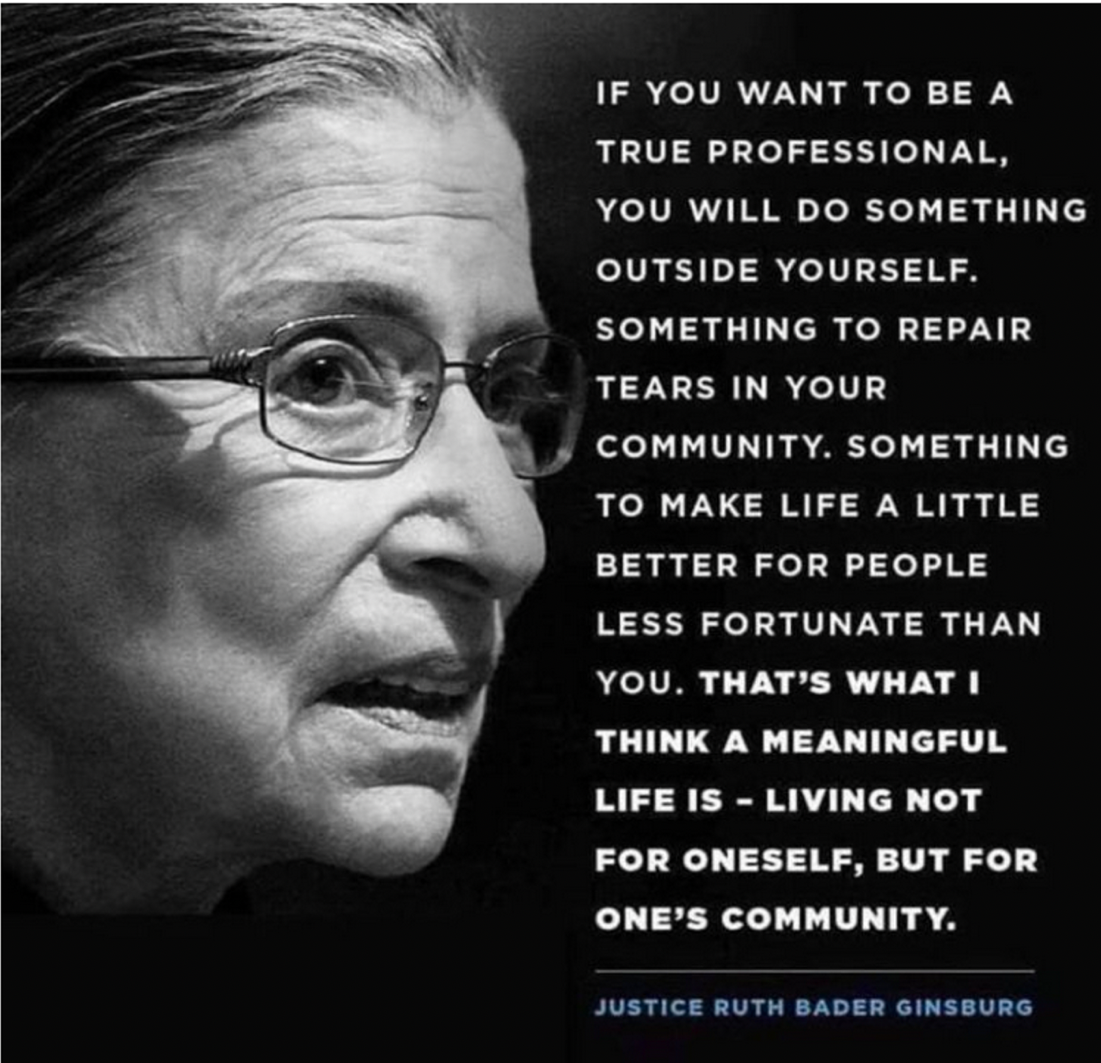 How can we continue supporting other women?
Find some way, any way, that you can directly contribute. Some people choose to be activists. Some people use their influence and social media to call attention to inequity. My personal approach has been to volunteer, and it has been one of the most rewarding decisions I've made in my life.
During COVID I was working remotely and had more available time than usual. I found a local organization called Families For Families (www.families4families.com) that does amazing work in our local area. Once I started volunteering, I was hooked, and I now have the privilege of being a Board Member.
How has women's history shaped your life?
I grew up playing soccer, from 6 years old through being a student-athlete at Rochester Institute of Technology. I attribute so much of my personality and character to the lessons I learned from soccer. Teamwork, work ethic, leadership, resilience… the list goes on and on. I am fortunate that women before me paved the way for women's sports to flourish in the US. The opportunity to play and later coach has been a huge part of the woman I am today.
How do you continue to empower women and everyone you encounter at FM Expressions?
Model and encourage authenticity, and servant leadership, and don't be afraid to care. Caring about people doesn't make you weak. It makes you human and creates a deep connection. I have thrown out the idea that we need to "act like men" to advance professionally. I embrace who I am, and I'm not ashamed of allowing the way I feel to be part of my decision-making.
Sometimes I cry at work. Get over it. I have.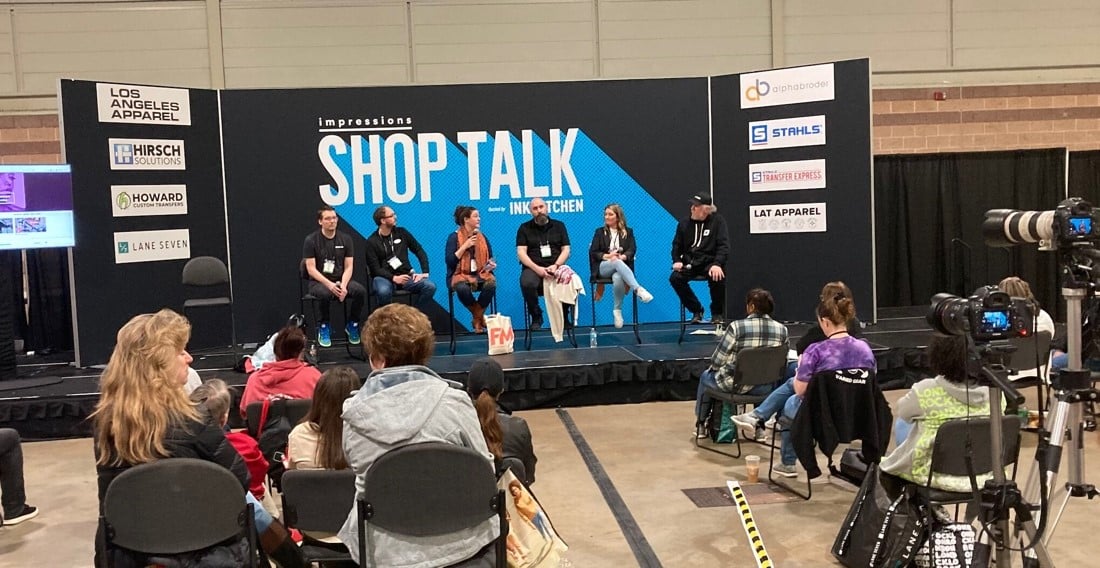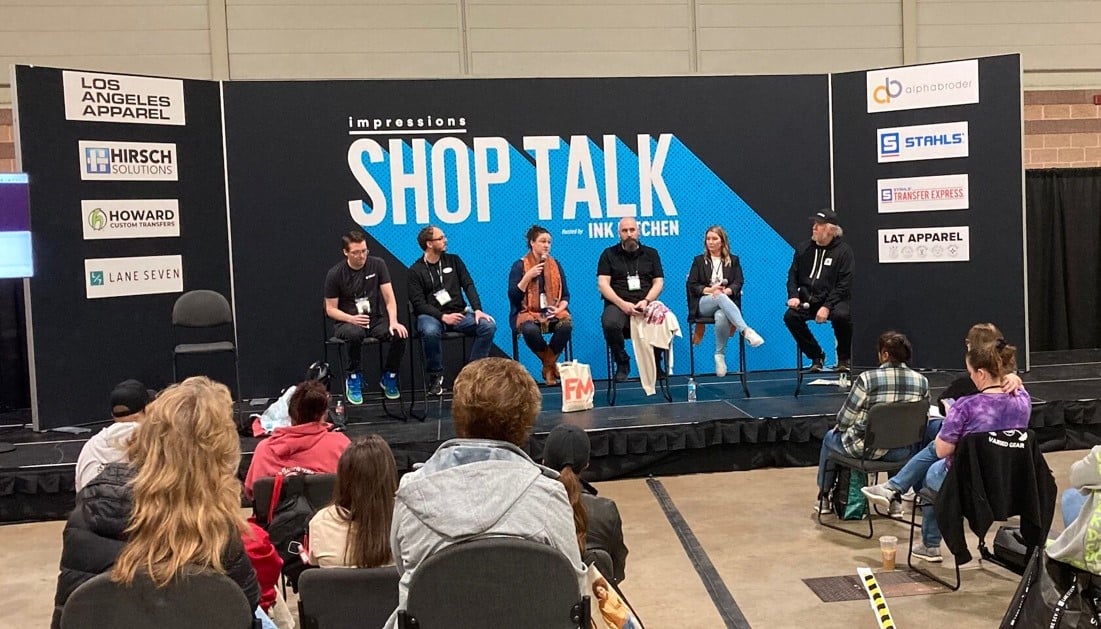 Carrie speaking at the Atlantic City Tradeshow, Shop Talk, March 2023