FOR RELEASE FEBRUARY 14, 2023
GORDONSVILLE, VA, FEBRUARY 14, 2023 – FM Expressions, the leading custom heat transfer and apparel decorating manufacturer recently announced the launch of its new website for a greater customer experience and easy navigation, fmexpressions.com.
The new website offers key features including:
A mobile-friendly version

Better organization for existing art library

Free resizing options

Improved order history with real-time status tracking

Options to edit and save designs for later
"The new FM2 e-com platform is just the exciting beginning of many planned innovations making business for our partners and customers more efficient and productive" - George Larson, Director of Software Development at FM Expressions.
Customers can now enjoy easy navigation and quick access to educational tools and even a virtual factory tour of the facility. To complete this project the company's talented and dedicated development and IT team worked diligently and tested the site for months until completion.
"A new website was overdue. To achieve our desired growth, we had the customer's journey in mind when creating a mobile-friendly version and designing more organized features. We hope our customers enjoy the new website. A big congratulations to our entire team on achieving this milestone!" - Nathan Anderson, VP of Marketing at FM Expression.
Old Website: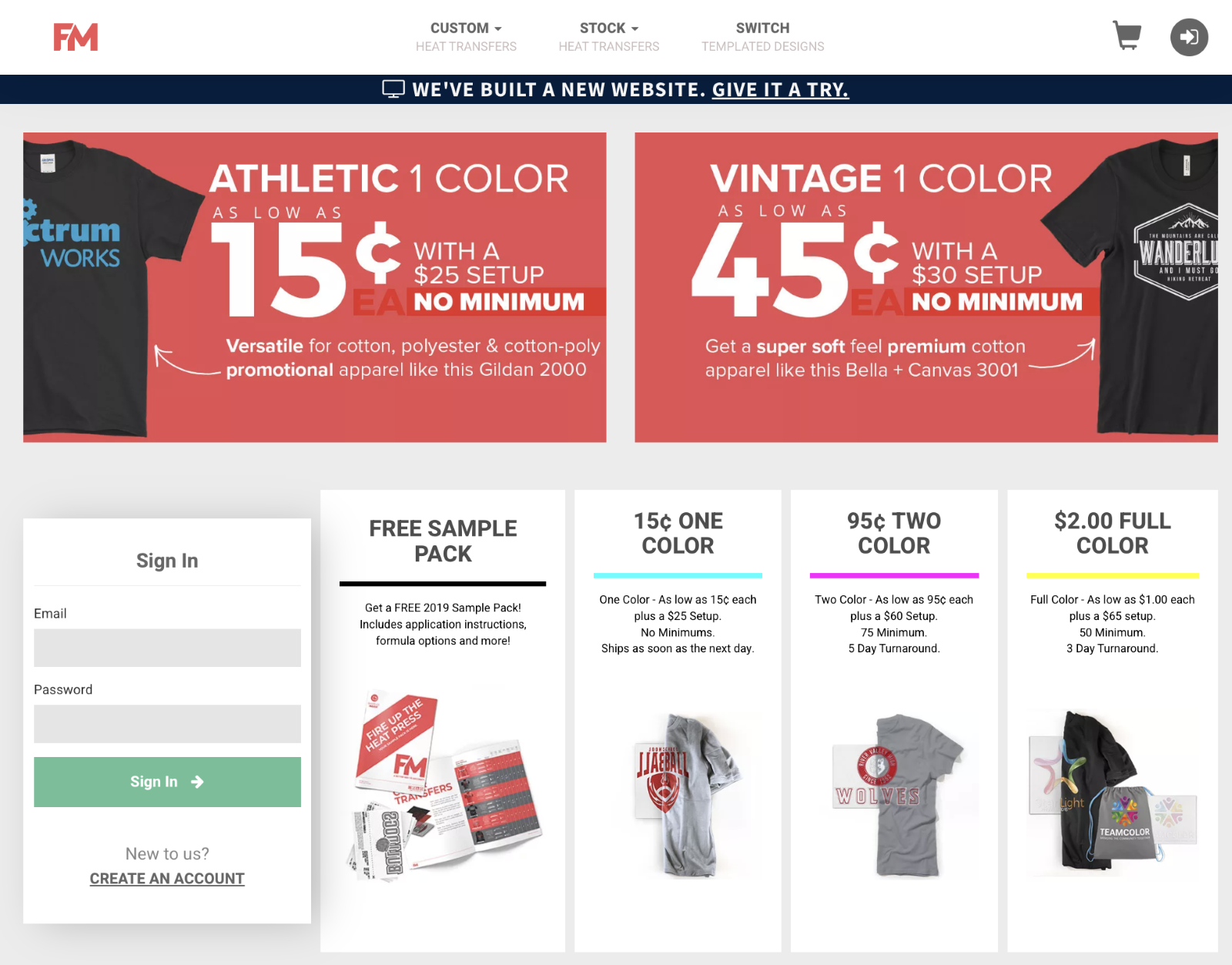 New Website: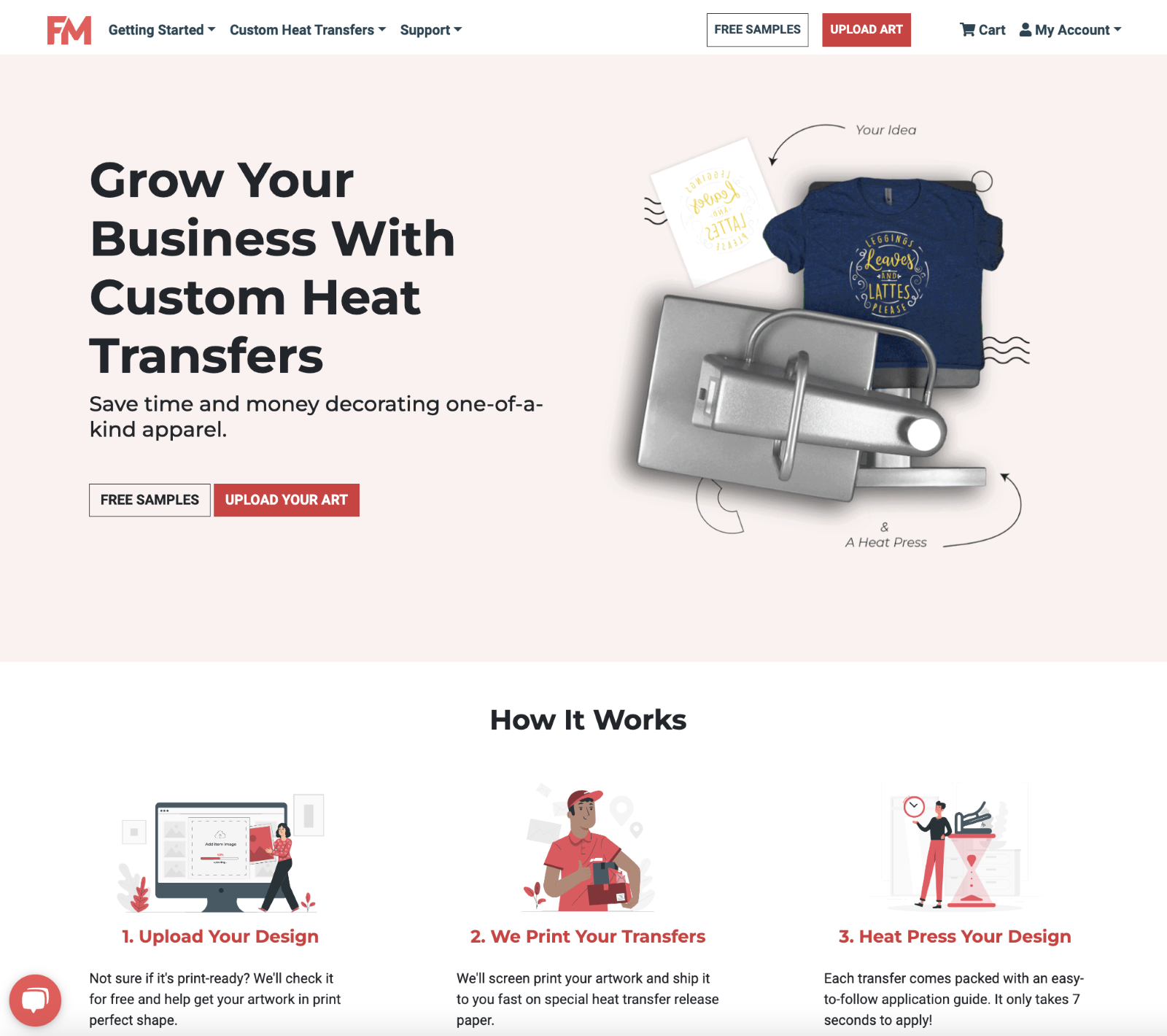 About FM Expressions: Since 1981, FM Expressions has been the leading custom heat transfer and apparel decoration manufacturer and supplier around the world. The company has grown to employ over 450 employees delivering creative and manufacturing artistry to the apparel decoration industry. The company offers a full range of solutions, including screen-printing, heat transfer manufacturing and application, warehousing, fulfillment, logistics, a full-service art department, and custom software application development and deployment. Combined with one of the most experienced management teams in the industry, FM provides strategic print solutions to its varied customers around the globe.
FM Expressions works around the clock to offer full-service solutions to: Bravado International (who holds licensing to print apparel for bands such as Rolling Stones, The Beatles, Bob Marley and Lady Gaga), Fanatics (fanware for NBA, NFL, NHL, etc.,) and Hard Rock Café, to name a few. The operation facilities consist of two production and warehousing facilities: one in Secaucus, New Jersey, responsible for over 60,000 garments decorated each week and one in Gordonsville, Virginia, producing 200,000+ heat transfers every day.
For more information visit, fmexpressions.com.
Media Contact:
Christina Nicholson
540-333-7964