Throughout the month of March and Women's History Month –
FM Expressions is highlighting our very own women leaders in screen printing!
Join us as we celebrate and recognize these outstanding women leaders making a difference daily at FM – showing us authentic leadership, responsibility, and community in our industry.
Meet Patsy Goolsby. FM's Press Operator.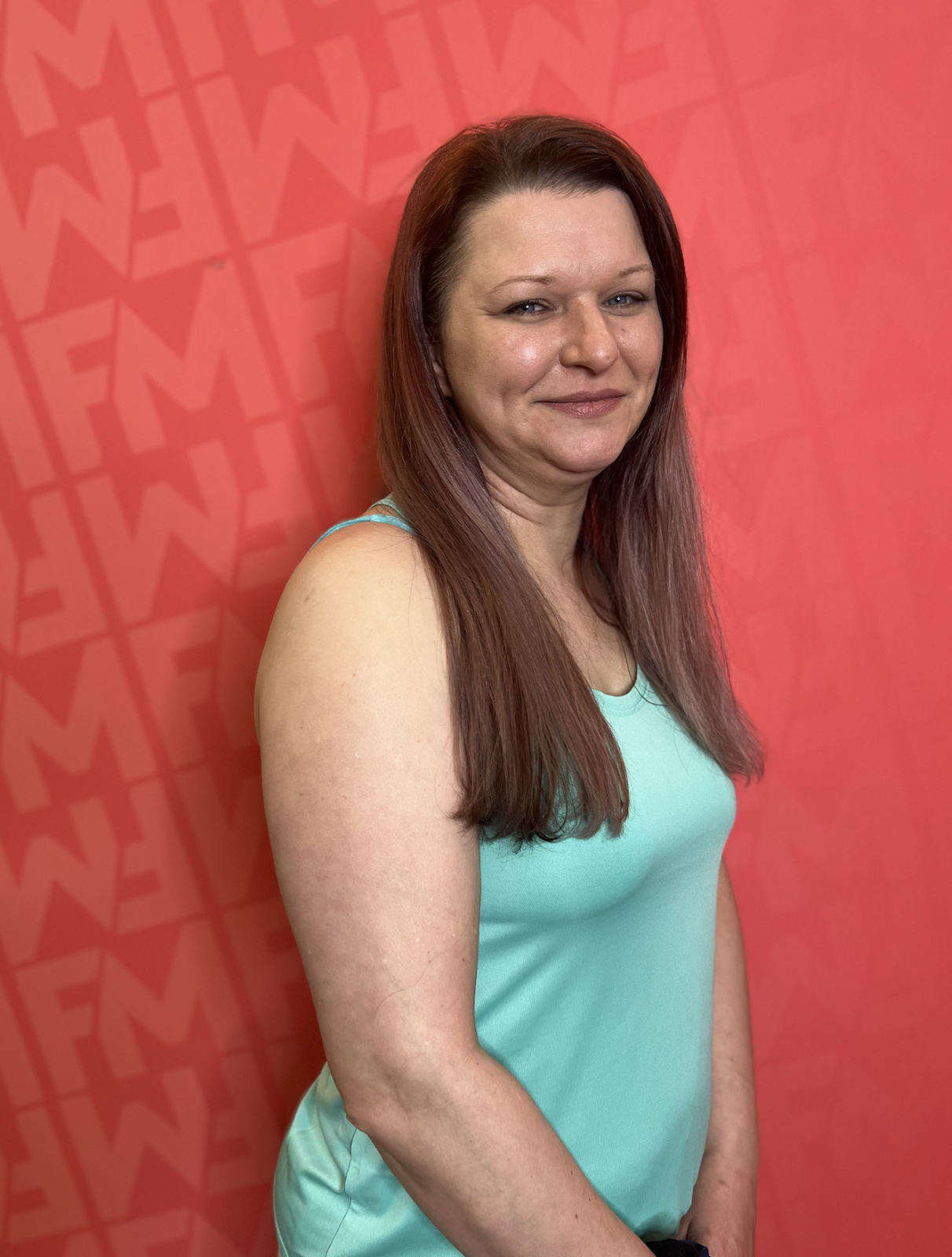 Patsy has been with FM for 5 years. Before her start at FM, she was the warehouse manager at Buhl Electric Co. Daily, Patsy's responsibilities include operating press 8. She gets the screens, tapes them up, finds the ink, and runs the jobs!
Patsy started as a press assistant. Patsy says, I was nervous at first and didn't want to be promoted, but my supervisor at the time Ed, really believed in me and my work ethic.
Like any job Patsy says, there are ups and downs but she adores and loves the people she works with.
Patsy was coined "The Powder Queen" for being competitive in getting her work done. Her team enjoys keeping it fun and watching one another's numbers to see who's in the lead.
Outside of FM, Patsy loves to spend quality time with her family and her sons. She has two stepsons, Bradley, 25, and Marcus, 20, and her kids, Brandon, 19, and Christian, 17.
Recently, Patsy has been working on her fitness. Her oldest son has encouraged her to start working out and lifting weights. He's currently a student at James Madison University, but when he comes home, he acts as Patsy's personal trainer and helps her with new workouts. Patsy says, Fitness and cheering on my son at JMU, take up most of my personal time.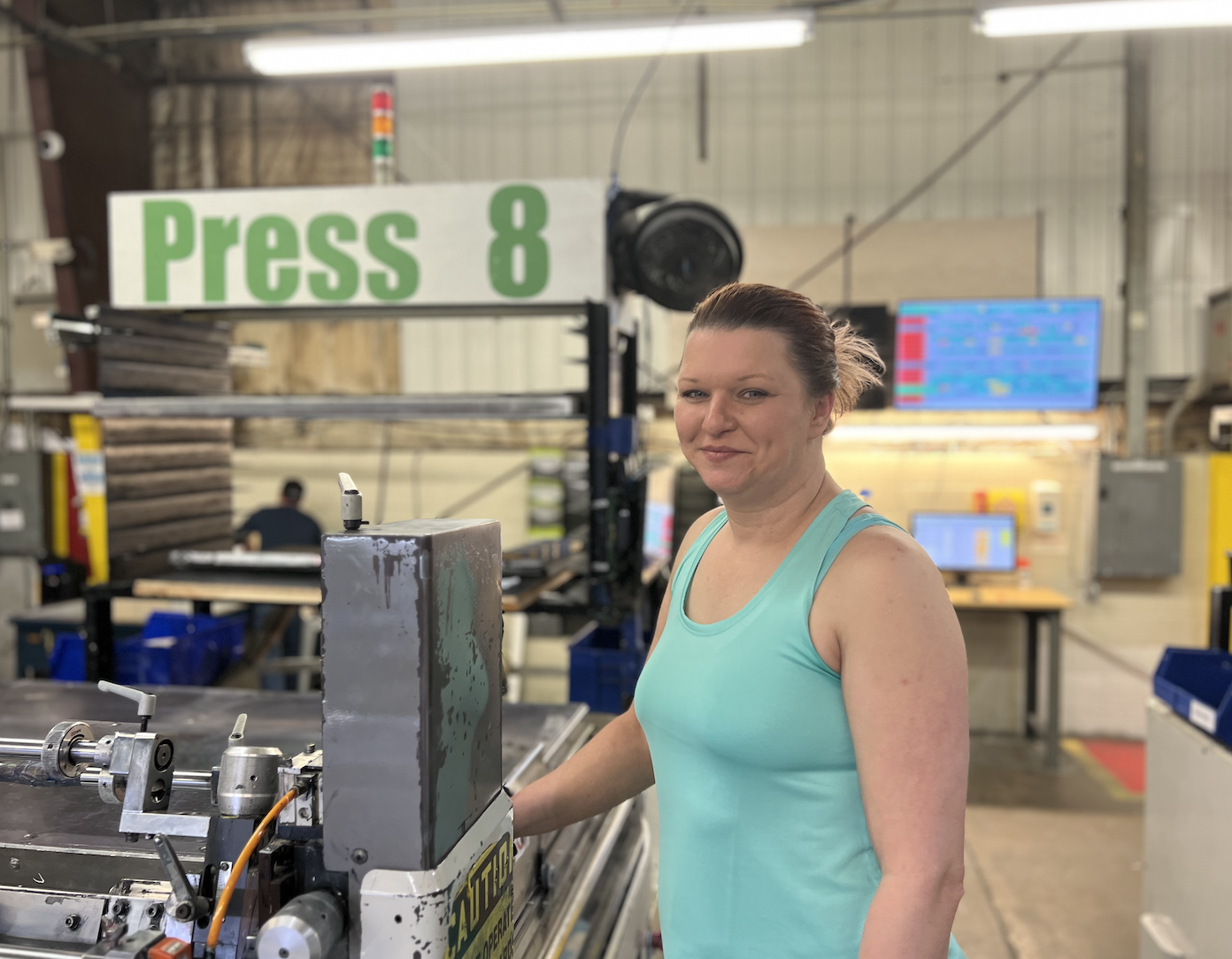 What is it like being a women leader at FM Expressions?
It's a combination of my mentors believing in me and the people I work with on the second shift – they know me and believe in me too. If someone is having a bad night, we get through it together. It's nice being on a team and I feel like a true team player as a woman at FM.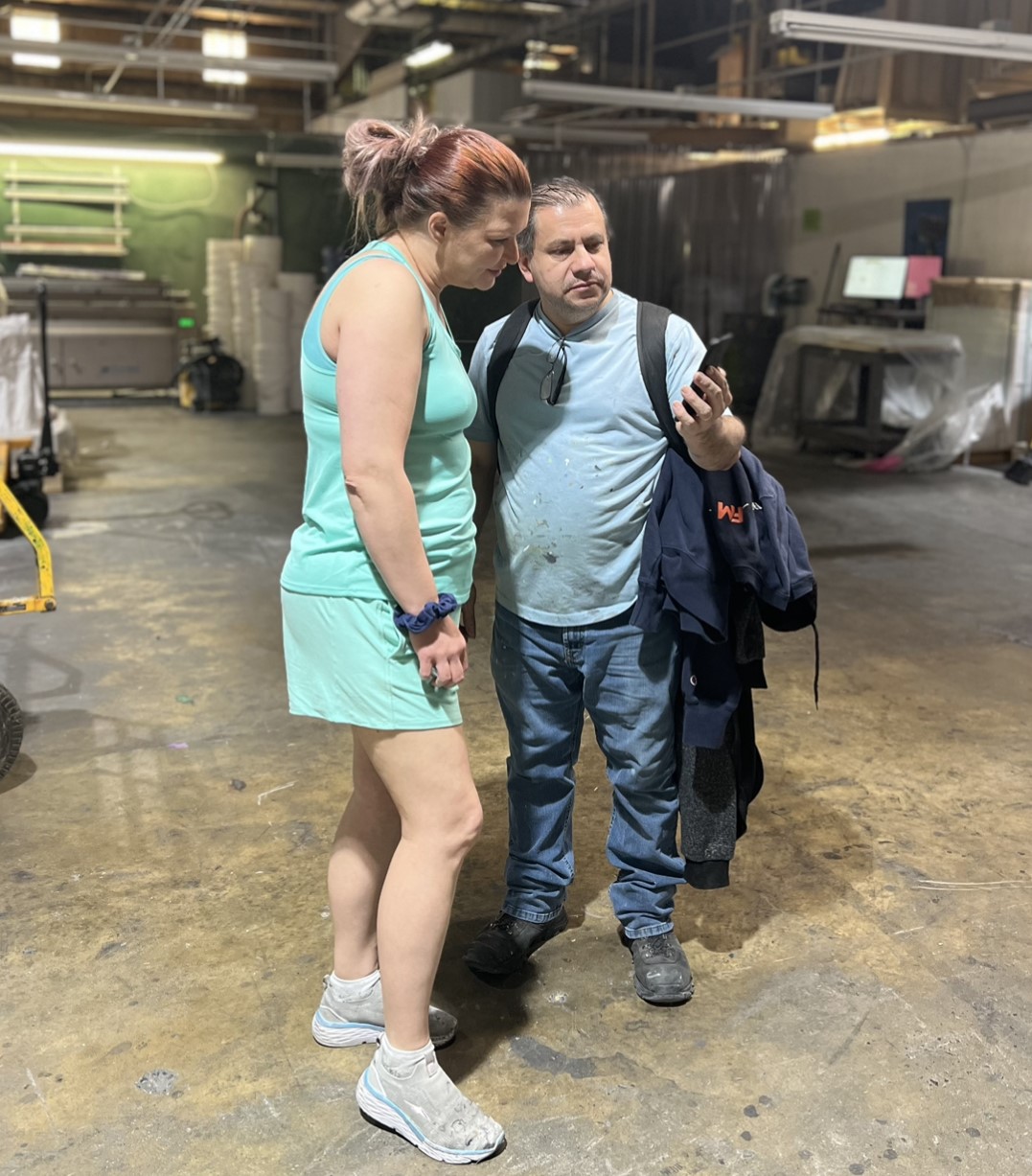 What does women's history month mean to you?
I think so many women have brought us so far, to me it's great to have an entire month to recognize just that.
How has a mentor impacted your life and/or career at FM Expressions?
At the start it was Ed, now it's Sherry.
Sherry is just awesome. She gets it done! But she knows how to make it fun for the entire team and doesn't suck the life out of everyone. I really like Sherry; she is a great person to be around all the time. It doesn't matter what situation you're in, Sherry understands and will be there for you. She's a great supervisor.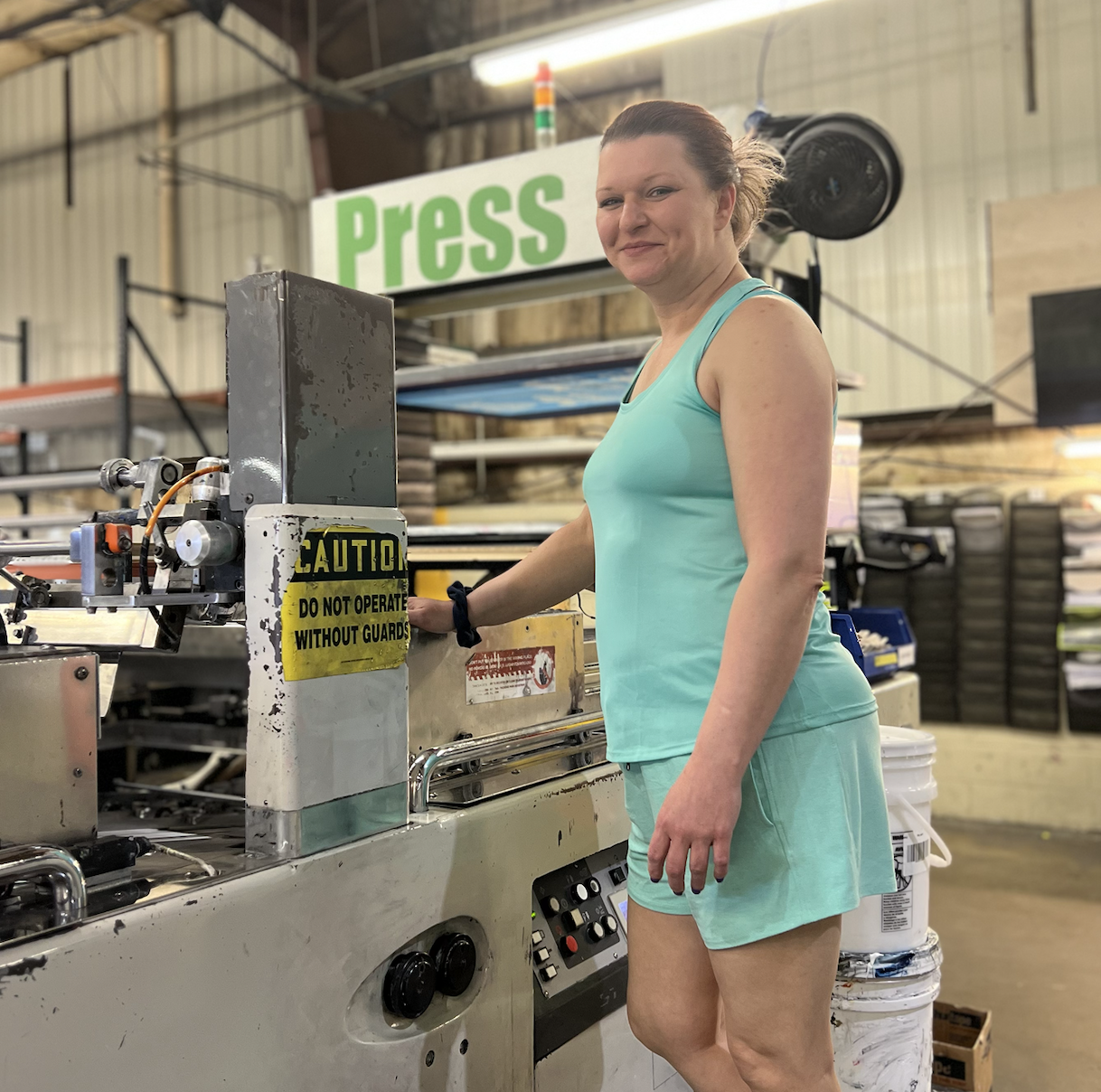 Who has been the greatest mentor in your career, male or female?
Really, it's been everybody here at FM! I come into work with people that I respect, and the feeling is mutual. Everyone respects everyone.
Who is a woman that inspired you at FM Expressions and why?
Honestly, there are so many women at FM that I look up to! Neda, Sherry, and Carrie – I don't know how they do it, but they always get it done.
What advice would you give to a woman who wants to pursue a career at FM?
Come in and just do it! Don't be afraid! 😊
Who is your favorite female artist?
Halsey
How do you support feminism and gender equality in a male-dominated workplace?
The guys here don't treat me differently, so the culture is great. I honestly feel like one of the guys sometimes because I can do everything they can.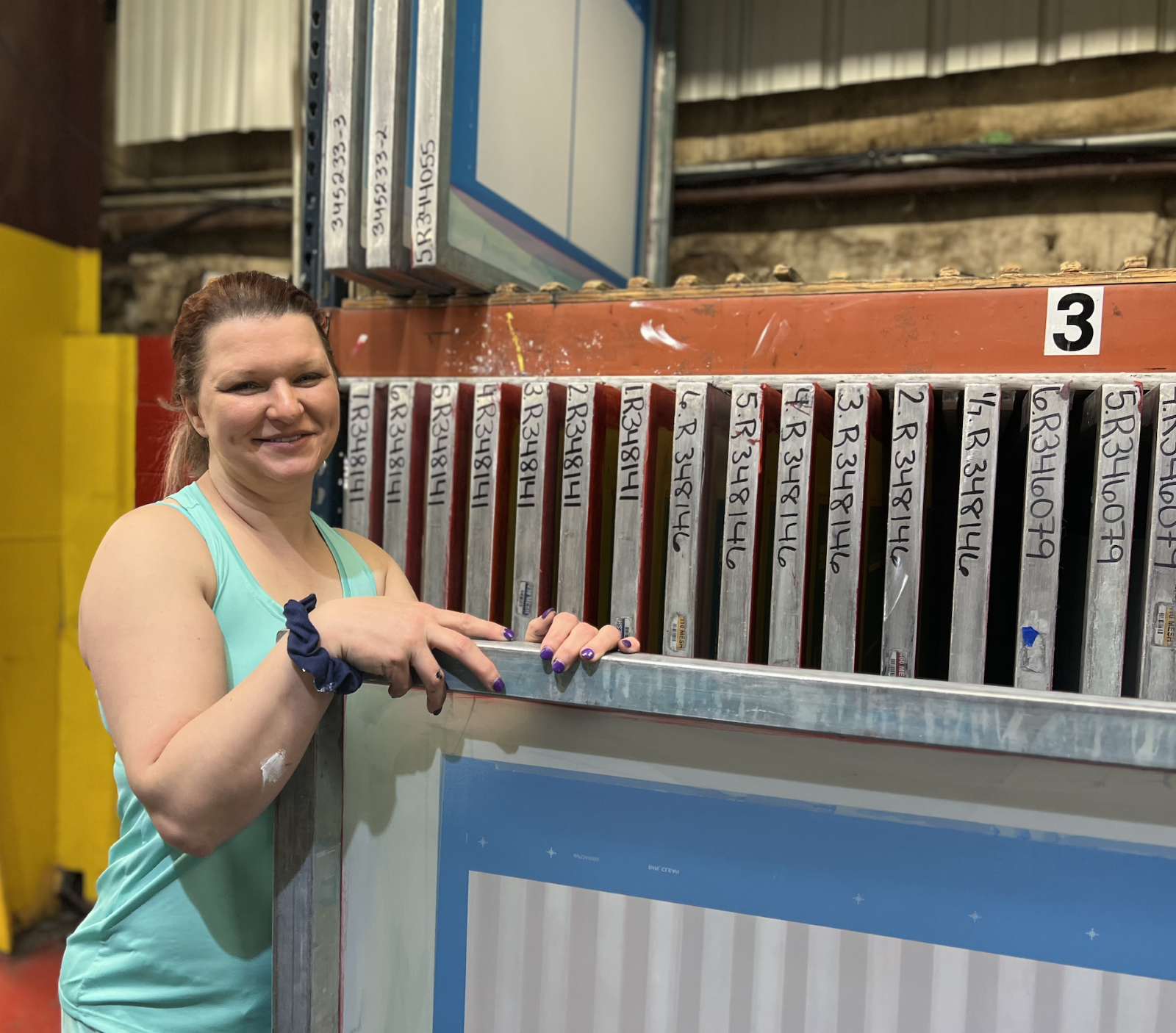 How can we continue supporting other women?
I am a firm believer in hyping up women and boosting their confidence, it makes me happy.
How do you continue to empower everyone you encounter at FM Expressions?
Again, hyping them up and boosting their confidence is key. Don't tear people down – always uplift everyone around you!
How has women's history shaped your life?
It's paved the way for us to do more and become more!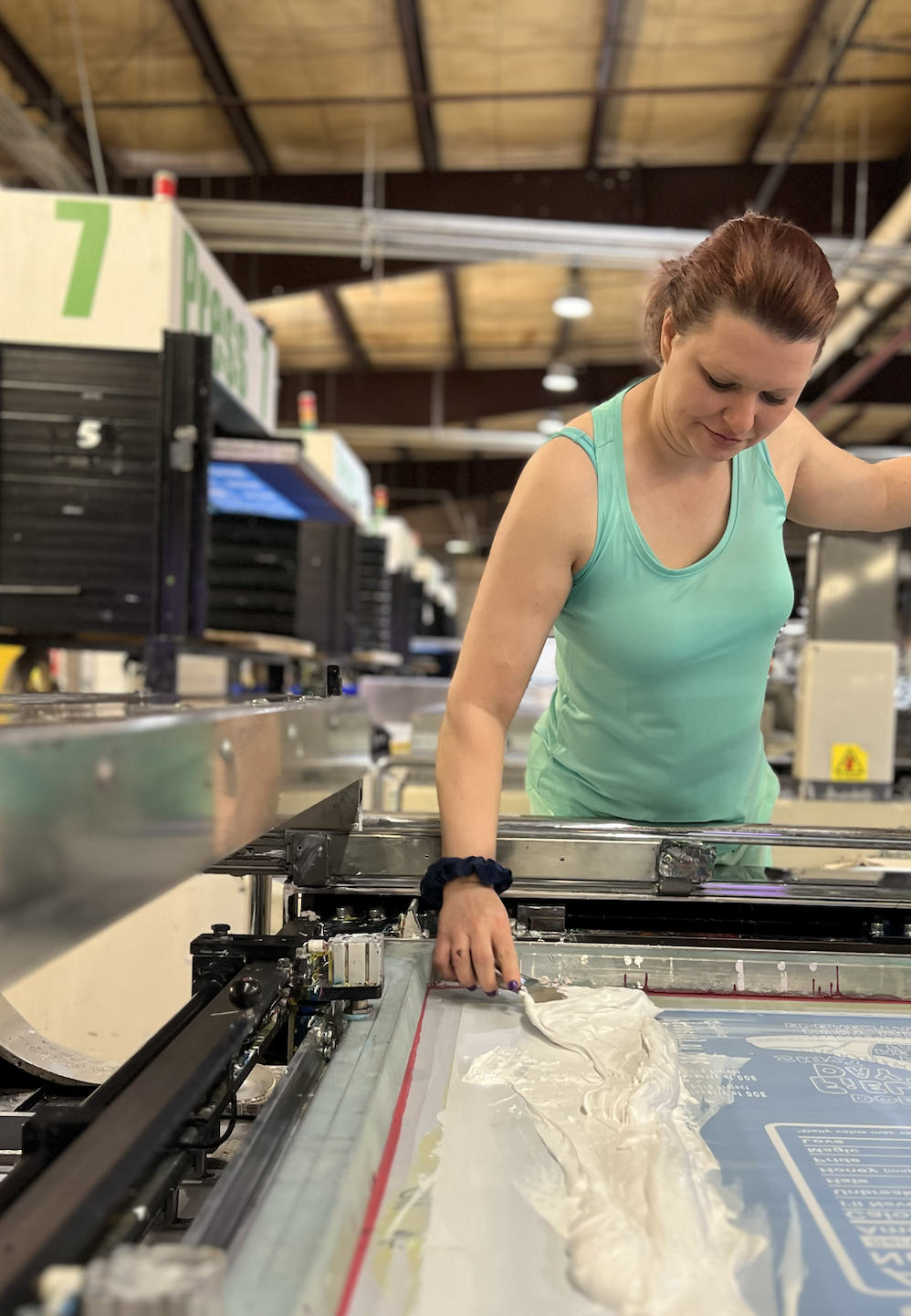 What have you learned from the successes of previous generations of women?
That we can do it! We can do anything.
How can we build on these successes and create a better future for all women?
I have to say keep going and keep doing and do it to the best of our ability.
What is something you want everyone to know about you?
I always put 100% and hope others do too.